Ahoy! Got my radar up for all things nautical lately.
Thanks to Kate at Nautical By Nature who gave me the info that these shoes that I've been eying from Sperry's ($60) were less expensive at dELias ($55.50)!
What a good shopper you are! 🙂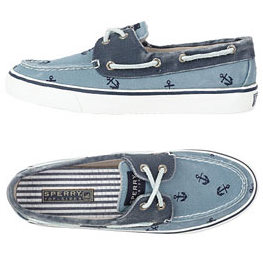 Love these Sperry's too for obvious pink and green worship.
The reviews are great. Found at Nordstrom.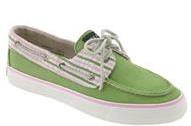 "Eye eye, Capt'n".
Okay, that was really bad but how cute is this mascara from
Tarte
?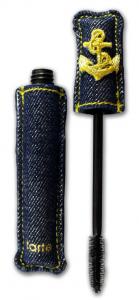 Have a fabulous Thursday. The weekend is almost here!