Kate's Paperie
has a couple very cute downloads on their website.
First is a
shamrocks and clovers
template for colored paper which I like for a change so I don't use up all my ink.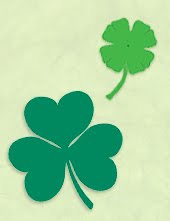 The pdf file is
here.
The second is an adorable carrot box that all you need to do is print, cut and tape or use glue dots. So cute in a lunch or little favors on your springtime table.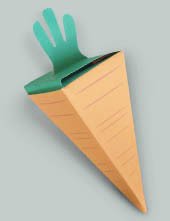 The pdf file is here.
I'm working on a couple St. Patrick's day treats but Mr. P. M. took the camera today and left me high and dry. Little did he know I took the battery out last night to charge it. Snap! 🙂
Have a wonderful weekend.
Looks like rain tomorrow but the stars will certainly shine on Sunday.