Every leprechaun needs a pot of gold so I made a cookie with gold coins.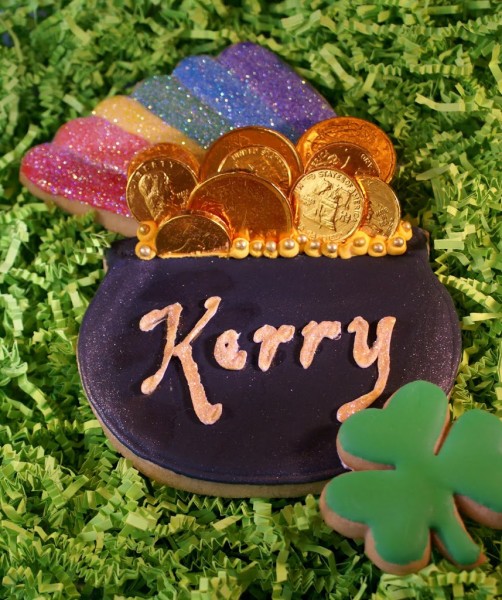 I started off with a clipart image I found in my files because you know, I can't draw a lick!
Thank goodness the internet is loaded with them.
The luck of the Irish must be with me!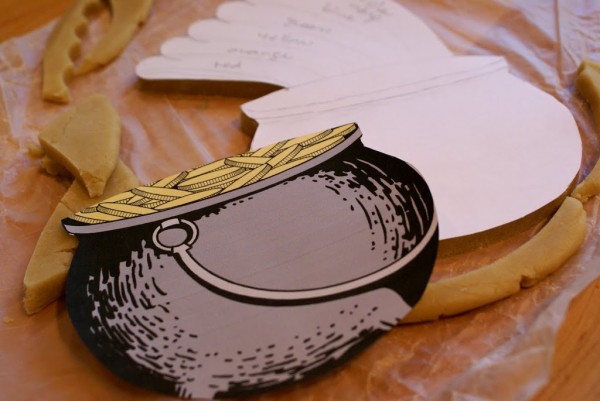 I made my own template with the addition of a rainbow because everyone knows gold is only found at the end of one. I thought 6 colors were plenty.
Indigo is so close to purple anyway, right?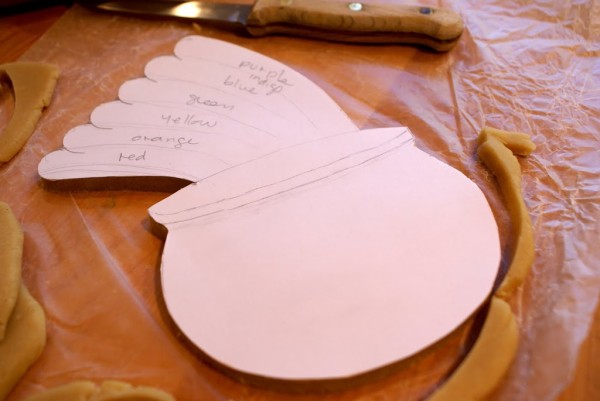 If you've been reading my blog for while or have gone over to my side bar and seen previous cookies under My Decorated Cookies you know I like to make big cookies. Big.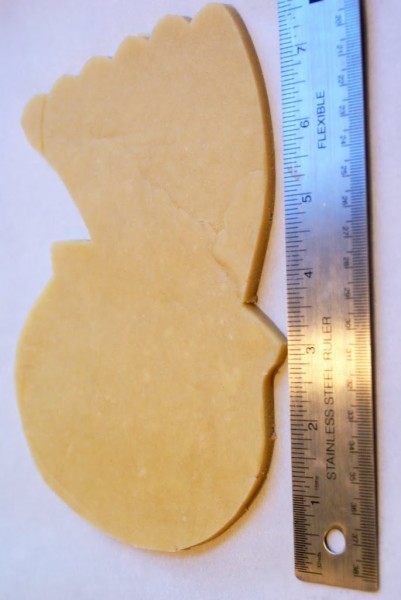 This one is no exception.
See? I told ya it was big!
I decided I wanted to layer the main cookie with a shamrock cookie so I tried 2 kinds of shapes.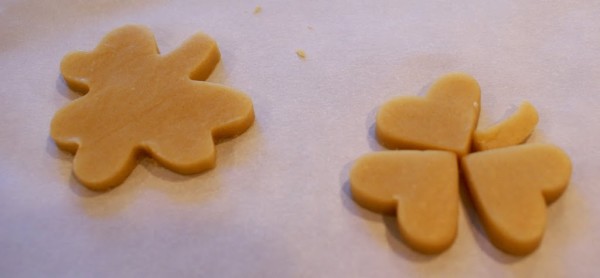 One was cut with a shamrock cutter and the other was made from 3 little individual hearts and a stem I cut freehand. It turns out I liked the heart shapes much better and used it on the cookie but the extra shamrocks will not go to waste I promise!
Can you say 'Collegiate Care Package'? Thought you could.
But you know what?
A pretty cookie doesn't always start out that way.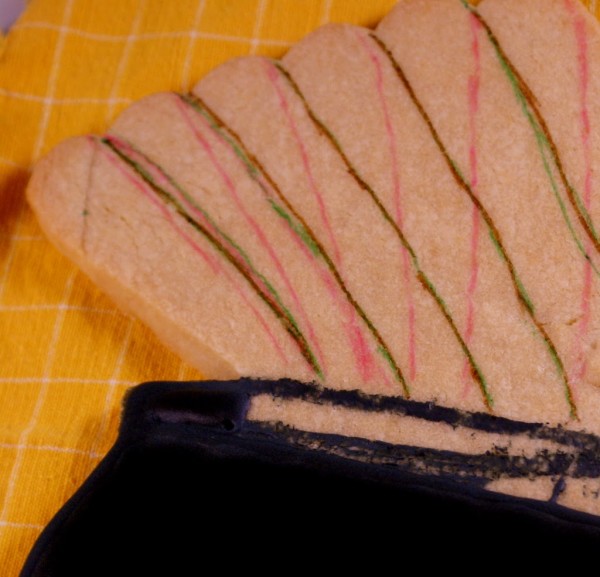 I wanted to show you the 'behind the scenes.' I needed to figure out where I was going to put my rainbow colors so I drew guidelines to help me judge. I would have ran out of cookie space going from one end to the other and only have room for 5 colors if I hadn't. I also experimented with different angles. I used edible ink markers, of course.
To pipe the calligraphy name I used a #101 rose tip
(the larger end goes closest to the cookie surface).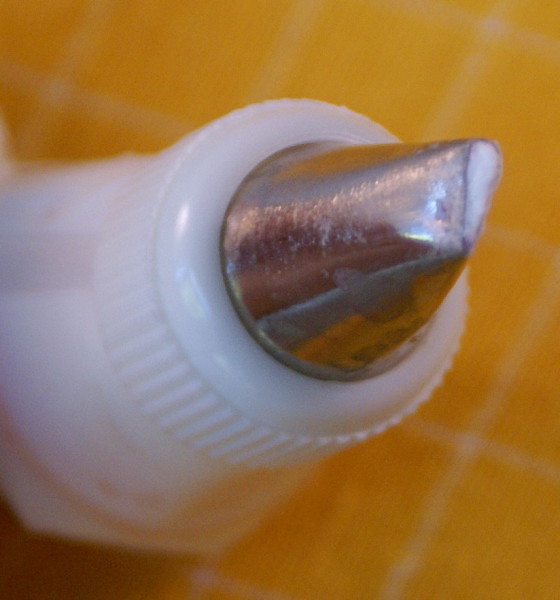 I then brushed on edible gold luster powder mixed with Ketel One citron vodka when the name had dried.
Let's see… one teaspoon vodka for the luster powder and one jigger for the baker.
Sounds about right. I needed to carefully paint the gold on the icing before the contents of the jigger took effect and I started painting the town red instead.
*HiC*. Kidding. 🙂
The gold coins I bought at See's Candy.
They are the best renditions of coins and not too expensive for the high quality.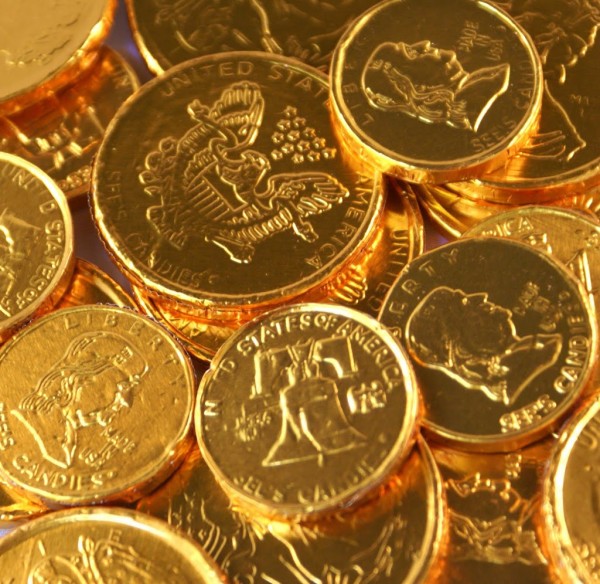 I added some gold icing on the cookie and stuck in a few coins. Some coins I cut to have a straight edge to place them on the rim of the pot so they look like they are sitting inside. I needed a decorative line so I added some gold dragees too.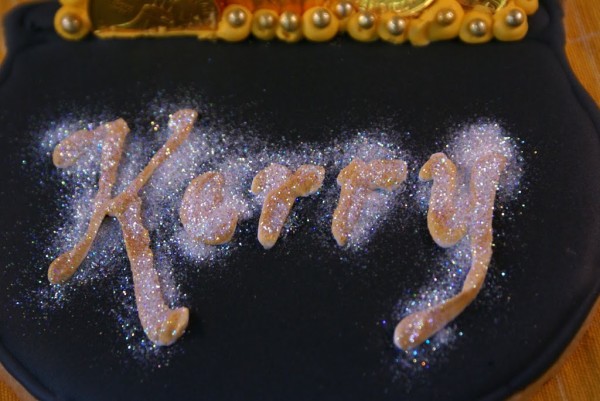 To finish the cookie, I added some edible disco dust in rainbow color to the rainbow and name which acts like the finest glitter.
Wow! What an impact, I can't even describe but now my hands, arms, counters and kitchen floor are all sparkly! 🙂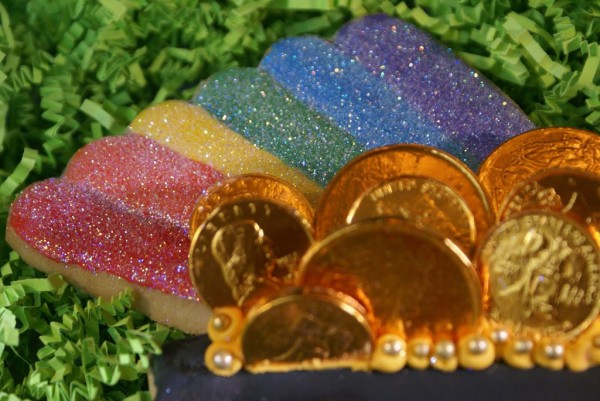 Unfortunately, disco dust needs no vodka to adhere but just a little water brushed over the icing gave it enough tack to adhere. Sprinkle… sprinkle… sprinkle.
I also thought the black cookie needed a little more dimension and depth so I added silver pearlized luster powder to highlight.
The shamrock cookie is attached with royal icing.
'Ready to plate', or cello bag in this case.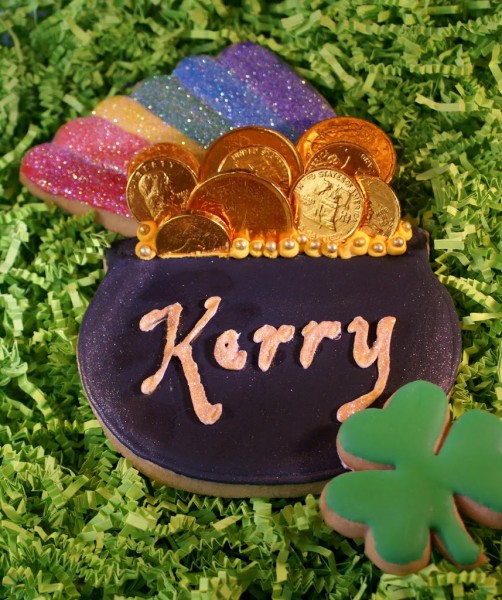 I found these darling sparkly shamrock rings which I think look very whimsical.
I love how they glimmer and shine.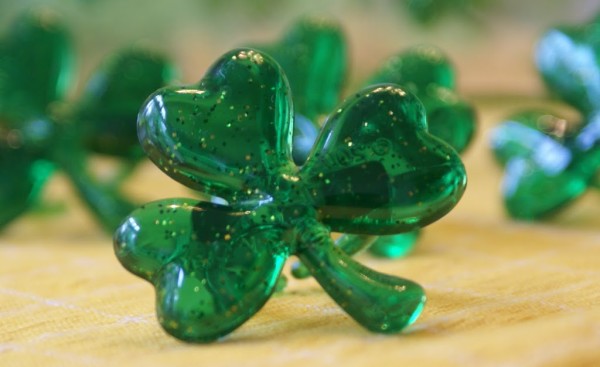 I'll tie one to the ribbon knot.
I also found these printables download cupcake toppers from from HowDoesShe but I'm using one as a tag.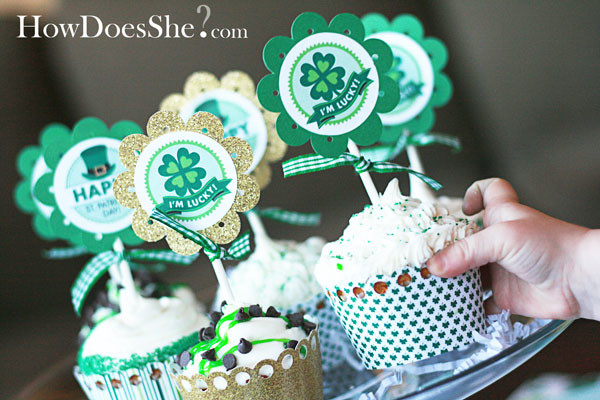 And speakin' about saints, since this cookie is for St Patrick's Day after all, I'll be praying for this cookie's safe journey. Did you know there is patron Saint for postal workers, Gabriel, although Michael and Raphael are also listed (maybe it takes three) and … for computers, St. Isidore of Seville? I need all the help I can get. Just looking for my cheaters, as I do many times during the day and to write this post I called on St. Anthony, the Patron Saint of lost things. We have a very close relationship as I'm sure he says to himself, 'What, not again!'