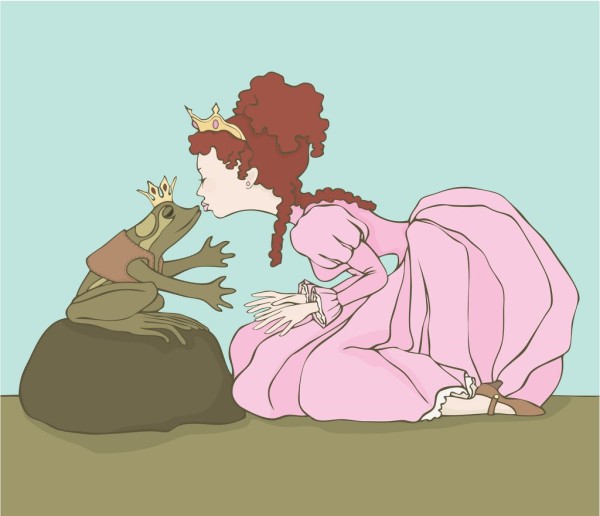 I came across this graphic and just loved it so I thought I would write a post around it.It reminds me of the line about kissing a few frogs before you find your prince.
What is your favorite frog story? Shy? Okay I'll go first…
My first boyfriend in high school kept calling me by his old girlfriend's name as our names were very similar. This was so painful to me. I was always in constant fear he would go back with her, which of course he did, more than a few times. He broke my heart over and over again until I decided I had had enough. He ended up marrying her and having a lovely life but the best part was talking to him years later and him apologizing for being such a terrible BF. I was very surprised he had brought up our tumultuous relationship but he had opened the door so I decided to agree with him mostly on behalf of my mom whose summer I ruined one year with crying and sulking over the break up and whose gray hair I know I contributed to all due to this one particular frog. Anyway, it felt great! I couldn't believe how great it felt.Then I started to feel badly thinking he was carrying around this guilt for years and I eased up and told him he was sometimes a wonderful BF, which was not true. The conversation ended pleasantly but not letting him completely off the hook was "priceless", as the say.
What's your frog story?
"You Know I'm No Good" ~ Amy Winehouse