Each Care Package contains:
1. One personal Valentine from Mom & Dad, (and cat).
2. Rice Krispy "Bear Hugs" Treats
3. Custom Collegiate Convo Heart Cookies
4. Banana Bread Bonus (bananas ripened after I printed out the card)
5. "Hunka Hunka Burnin' Love" Frost-Your-Own Chocolate Cupcakes
6. One Pint Container of Chocolate Icing
7. Customized Sprinkle Packets
8. Milk Money
9. Utensils & Napkins
10. Lots & Lots of Love
but at least joking keeps the convo going. 🙂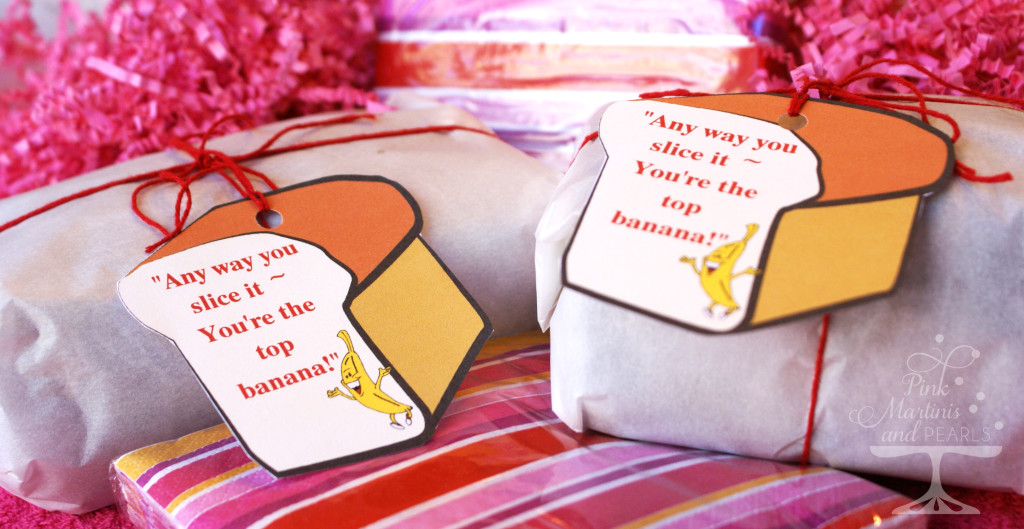 Banana Bread *bonus*
You can tell I like to monkey around!
Gather some dorm friends and have a party!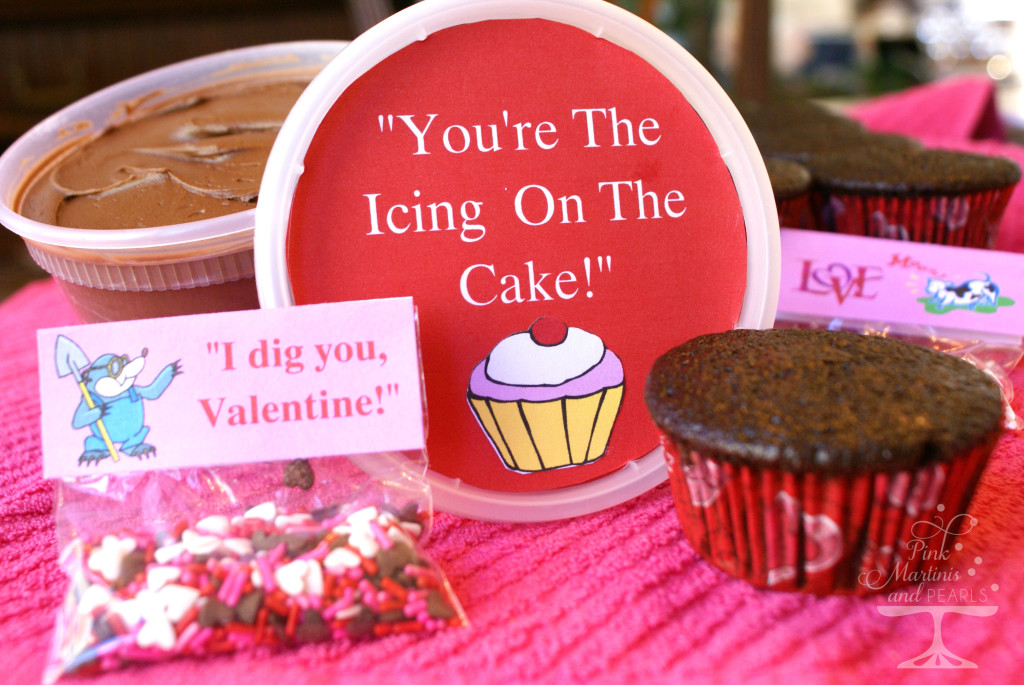 Custom made sprinkle packs for my engineering guy and bio guy.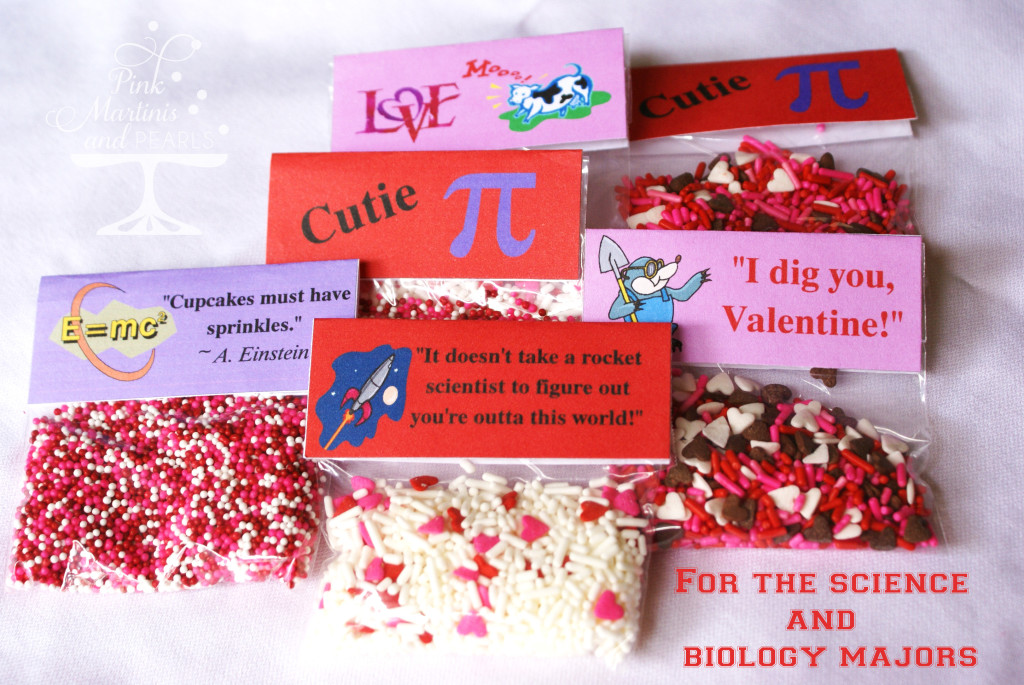 It's a little known fact the particle theory was realized while eating a cupcake with sprinkles.
That's my story and I'm sticking to it.
And what are chocolate cupcakes without icy, cold milk?
…and a little extra for a 'moo-vie' perhaps?