I used to make cakes for fun. Did I ever mention that?
I'm in the process of finding photos I've taken over the years and I'm attempting to scan them so I have a more permanent place to keep them all. I don't know why I'm really doing this. I've made more cakes and decorated cookies than I ever thought to take pictures of.
There are some very traditional designs ~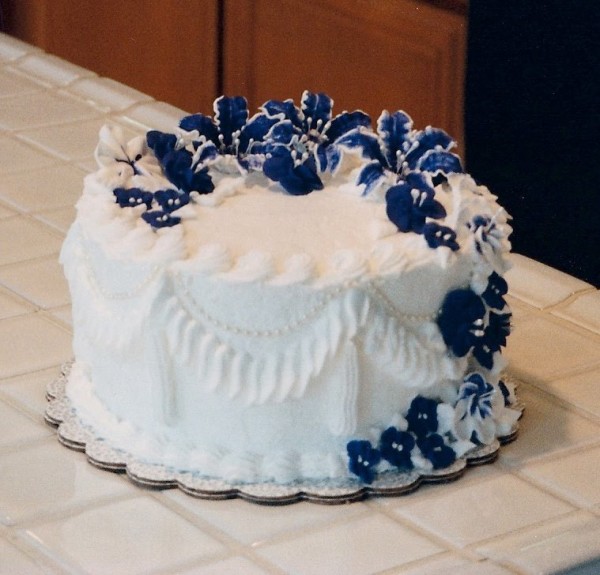 Rebecca's cake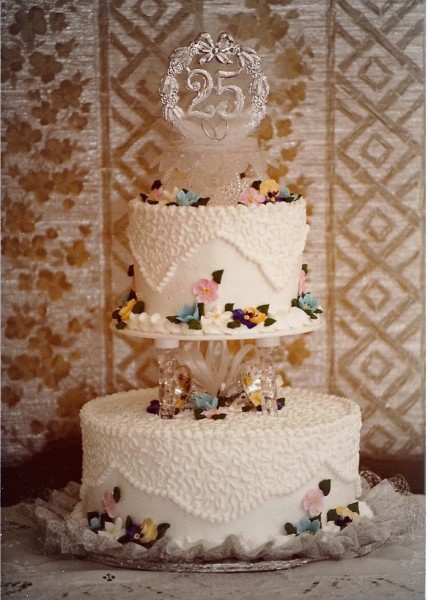 Oh my. I wasn't even married yet when I made this cake and now I've surpassed this number!

… to flirty & fun ~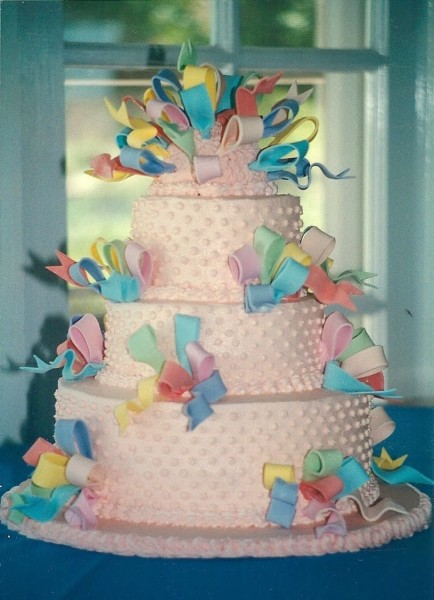 Lady Kate's 35th birthday cake, or was it 30th or 40th?
… to conversation pieces ~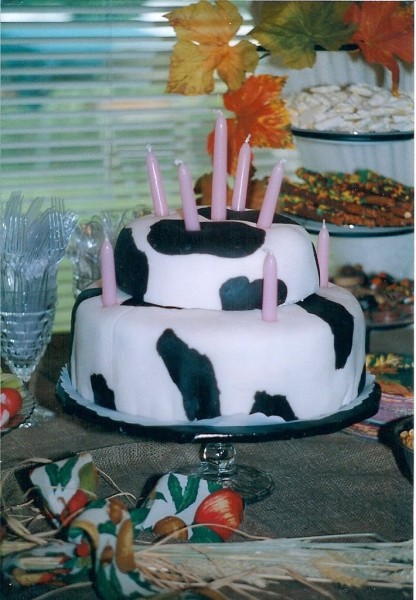 Jean's 75th birthday cake
This utterly silly cow cake was for my MIL's birthday.
The theme was "Party 'till the cows come home!"
It was my first attempt at fondant which I made from scratch. I used pink tappers for the, uh … you know. I made the invitations out of yellow card stock with magenta Holstein spots. I put an overlay of velum over the card printed with the party information and included a cut out of a cow with the directions to the location. Some guests wore overalls and straw hats. It was really a lot of fun. We certainly raised the barn that night!
Shapes were always fun too.
For tea time ~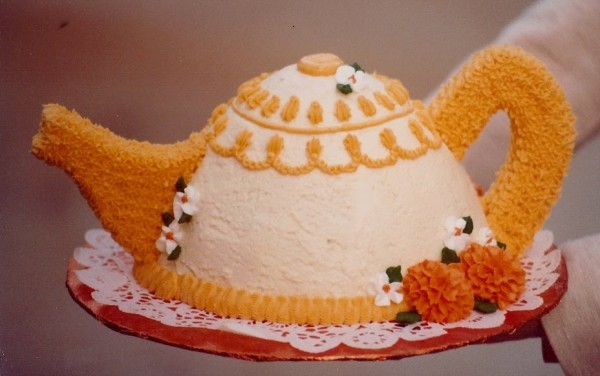 …. for a plant lover ~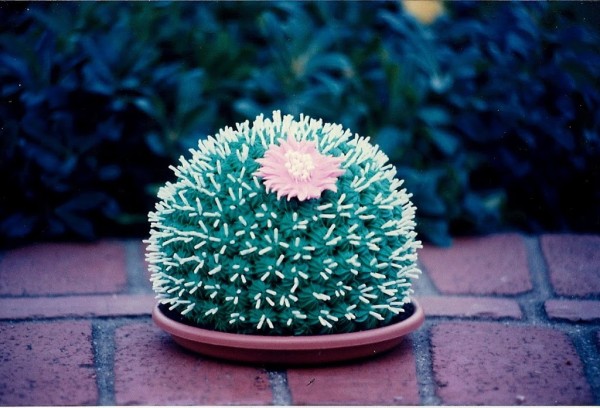 Evie's Cake
… or a springtime basket of marzipan strawberries ~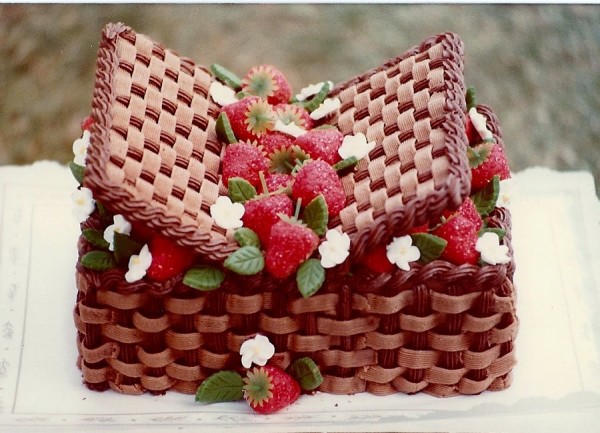 A baby carriage with a sugar shell and a fondant blanket hiding a layer of marshmallows (shhh) with sugar cookie wheels found it's way to a favorite 5th grade teacher for a baby shower her students were giving her~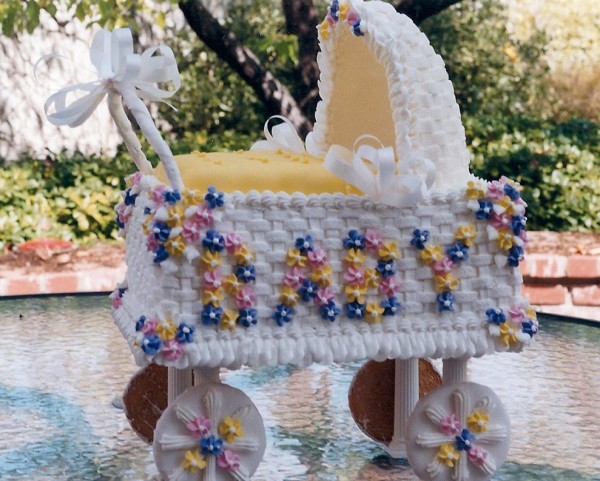 Mrs. Cuevas' Cake
And of course, whatever cake the boys wished for their parties was granted.
Whether we were mining for gold with spray painted rocks in a wheelbarrow of sand and water for the miners to excavate and discover ~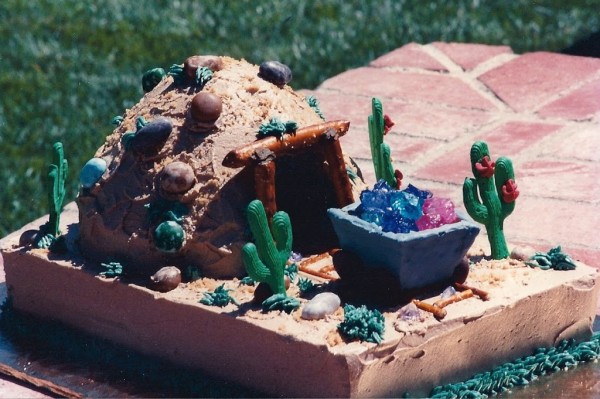 … or we were headed to the moon ~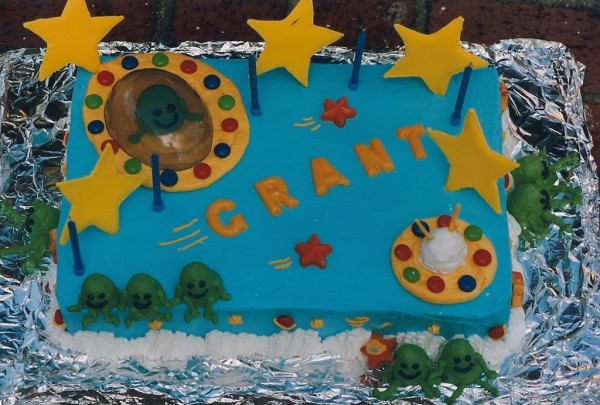 … it commanded almost as much excitement as the party itself!
Next week, I've got some St. Patrick's Day goodies planned to post about.

Cute story behind this little leprechaun's picture ~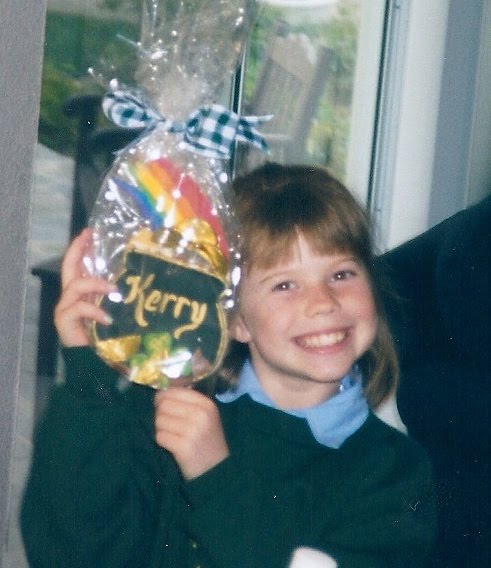 She was son2's best friend until she moved to New Jersey about the time this picture was taken. She is from a very Irish family so I had to make this cookie for her.
The kids lost touch but found out through Face Book that they are now attending the same college.
A small world.
You never know where that rainbow will lead you. 🙂