Do you remember when you were very small you would ask me
"When is my birthday?"
We could have made marks on the calendar but I wanted to give you something to take with you as you grew into your life. We opened the door to the backyard and stepped outside. I held you as your little arms wrapped around my neck.
'Look up,'
I said.
'Those are your birthday trees and they will always tell you when your birthday is.'
We looked up at the bare branches to find a few white flowers. Just a few.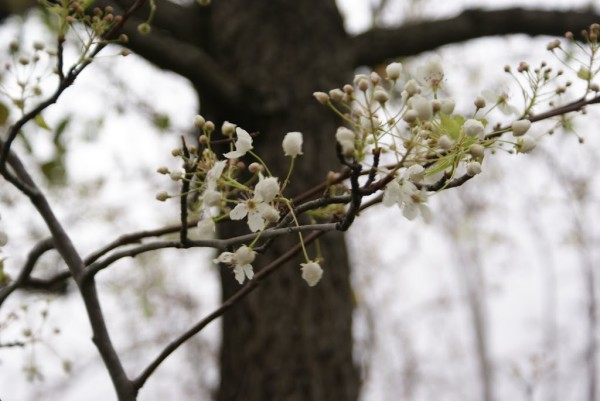 'When your birthday is almost here, these trees will be full of flowers, just for you, and on your birthday it will snow white flowers.'
With your face raised
,
shining, I couldn't tell if your eyes or the sky was more blue and clear.
Some days would pass without a mention as you played Brio trains with your brother. Some days you would notice more flowers on the branches and wanted us all to know. As if overnight, the countdown to the celebration would accelerate and we would go stand under the canopy of white and listen to the bees buzzing as if they too, could feel your excitement.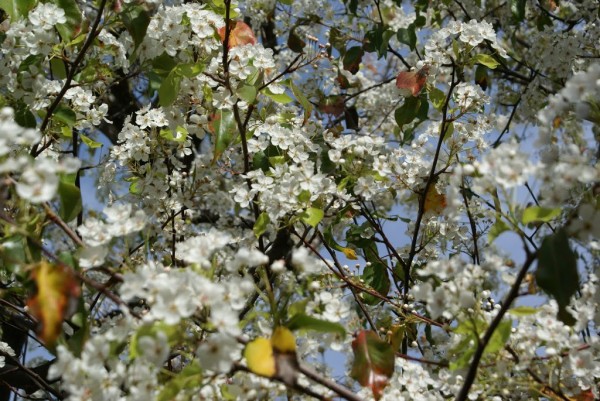 Soon it would snow!
A day of delicate confetti swirling about you, landing quietly at your feet.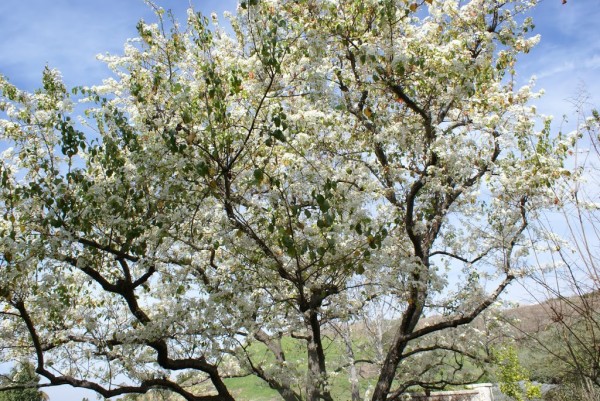 Today, as I walked outside, I heard the trees humming.
As your nineteenth birthday approaches, the first birthday away from home and us, my wish for you is that you may see out of the corner of your eye, perhaps as you are walking to class, a celebration of confetti waiting to fall. I know you will smile. And from here at home, I'll imagine that a soft breeze catches the branches to embrace you in white petals as you pass by and you will be nineteen and three and ten all at the same time. For that moment, my sweet boy, think of me and how much you are loved.