Holy Moly!
Looks like Massachusetts became a red state Tuesday night.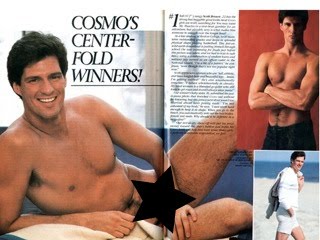 A red HOT state!
And they're talking about this guy's truck??
(insert obvious manual transmission or stimulus package joke here)
Unfortunately, I was only enlightened yesterday or I would have taken more interest in his senatorial race.
*sigh* I love politics.
So what if this spread is from 1982?

Thank you Lady Kate for sending this to me.
Really. Thank you.
(But I did add the star. A great. big. star.)
The Cookie of The Month post has been bumped to #302.
It was a toss up…. a photo of a hunk of dough or a hunk centerfold.
Seriously.
"Do Ya Think I'm Sexy?" ~ Rod Stewart