I hope everyone is having a wonderful weekend.
The Spirit of Christmas Present will be very busy this week in the PM&P's household as I'm sure it will be in yours.
For my posts this week I'll have 4 delicious recipes with one being a hot coffee libation for the December Cocktails of The Month to serve on Christmas Eve and day and a preview of my New Year's Eve Decorated Cookies if I can get my act together and plan my designs this week instead of next.
I have already bought my presentation 'baskets'.
I will be using New Year's Eve hats turned upside down to place the cookies in. I like this idea very much even if I do say so myself. I haven't seen this done before so I am patting myself on the back. I can do that once in awhile, can't I? 😉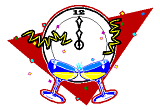 I think I will make a champagne bottle with gold leaf for the 'foil' over the cork, and add a couple of champagne flute shapes with pink dragees for bubbles. Maybe a noise maker or two, a horn, a clock and some confetti-type shapes. I'd like to hand out them out to guests as they leave after Christmas dinner.
I always think of dessert first then the main course, do you do this too or is it just me?
Speaking of New Year's Eve, our friends are hosting a couples New Year's Eve dinner/bunco party.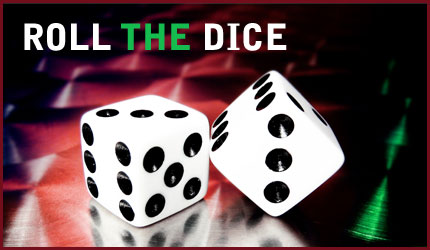 Isn't that a great idea? I thought so.
Marcia is so clever and a perfect hostess.
She is the owner of OutdoorInteriors.com and has over 3,000 twitter followers.
I'd follow her too if I tweeted but she'll have to settle for my friendship instead. I admire her so much and I probably don't tell her that enough.
Make that New Year's Resolution #1.
I'll be organizing my cocktails post today but will wait until Monday to publish.
First, my men and I are pulling up anchor and going to the Newport Harbor Boat Parade.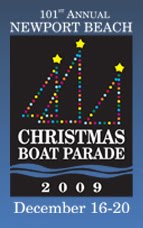 It's been going on annually for 101 years!
I can't believe we have never been before but with school projects always due the week before vacation and multiple music concerts to attend we just couldn't fit it in.
I was mentioning to Mr. PM today that this year seems so relaxed then I realized what was so different this year…no college application deadlines to nag about, no nagging to write the grueling essays for the apps, no homework to stress about knowing I would have to start nagging next week but most importantly… no nagging of any kind!!!
Sometimes I would get so weary of being …

… the nut cracker.
I know some of you know the process this time of year brings.
All I can say is…
"'Free at last. Free at least. Lord gawd almighty, I'm free at last.'
Now it's 'crunch time' for Friday…
For some musical energy today I have chosen
"Bugler's Holiday" by Leroy Anderson.
It will definitely put some pep in your preparations.
See you tomorrow!