This is the best recipe for a special occasion coffee to serve either with dessert or in place of. I have been making this delicious concoction for years. It's very simple and parts can be mixed and made ahead of time.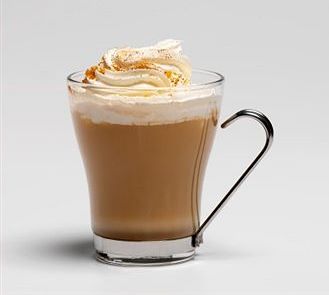 Then just add coffee and top with whipped cream and the garnish of your choice and serve.
Makes 2 servings.
Almond Mocha Coffee
1/4 c. amaretto
3 T. Kahlua or other *coffee-flavored liqueur
1/4 c. plus 2 T. half & half, scalded
1 T. cocoa
1 c. strong hot coffee, divided
1/4 C. whipping cream, whipped
1 T. sliced almond toasted or chocolate shavings or chocolate jimmies
Combine liqueurs and pour 3 1/2 T. into each of the 2 mugs.
Combine 2 T. half & half and cocoa, stirring until smooth. Stir in remaining half & half. Divide mixture evenly between mugs. Add 1/2 c. coffee to each and top with whipped cream and choice of garnish.
* I have recently discovered Starbucks Coffee Liqueur and it is unbelievable. If you do venture out and find it in a gift set with the mug, it is at the same price as without. The mug is now my favorite but I have been told it is returning to college with son2. We'll see about that one!
Wishing all my blogging friends a wonderful Christmas filled with a warmth of love and peace.