Totable Tumblers are here!
Tervis Tumblers (my fav glass du jour, filled to the brim with ice every du jour) has been paired up with Scout totes. The insulated tumblers are pink patterned on the outside and green patterned on the inside. If you click on to the site you'll be able to see a close up that I wasn't able to upload.
Now the only question is…
Large Tumbler Tote
($75)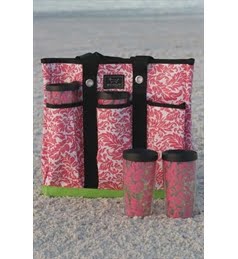 or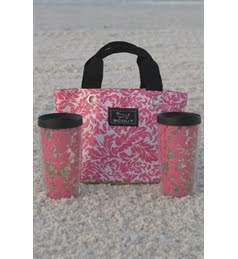 Small Tumbler Tote
($35)
Love them both!