Love this time of year when philosophy jingles it's way into the holiday season with new scents.
Here's a couple in the lineup and some seasonal favorites.
QVC exclusive until Dec. at an intro price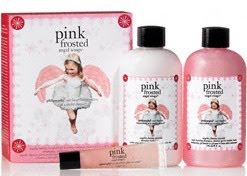 Philosophy's shimmer lotions are truly lovely to wear.
Find it at philosophy.com (above link).
I looked at Sephora and Nordstrom last night and they did not have it.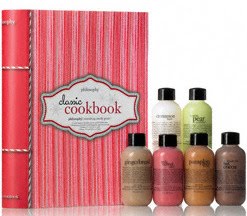 Take the set apart and give individual bottles as little remembrance gifts.
How perfect for your cookie exchange group!
The packaging is great.
At Nordstrom and Sephora too.
philosophy has lots of baking themed gifts sets.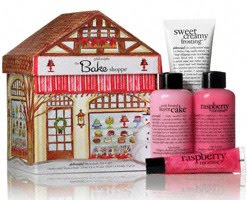 Cute, cute, cute packaging and all scents are so yummy!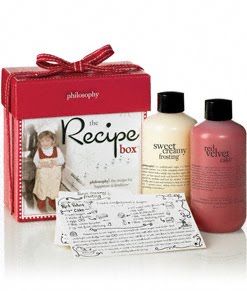 Love what's cookin'!
Check out Chocolate Layer Cake too!
OMGosh ~ smells just one baking in the oven!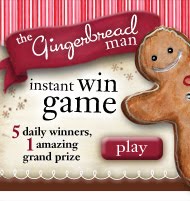 Entering is as easy as entering your email address.
I've gotten close but so far, no cigar.
With a grand prize of $2500 worth of products I'm going to keep trying.
Good luck to you too! 🙂