With holiday baking soon to begin and inspired by
Hopsy
and her darling monogrammed green toile boxes, I began to search for boxes to use this season.
I found what looks like to be the same supplier for
Williams-Sonoma's French Pastry Boxes
but for a lot less.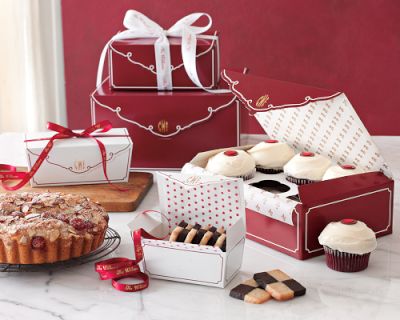 20 sheets of 20″ x 30″ patterned waxed paper.

with more patterns to choose from.
Monogrammed Cookie Boxes 7″ x 5″ x 3″
10 for $17.25 without monogramming
Gotta love the cupcake boxes too ~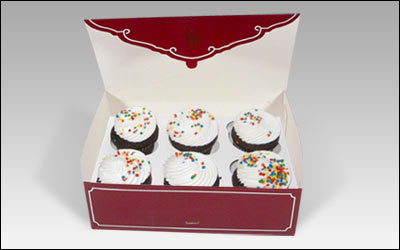 Williams-Sonoma 4 for $29 (yikes!)
BakingBox.com 6 for $23
6 for $17.25 without monogramming
(much better)
Other sizes available.