Do I need one? Not really. But I am thinking about it. I am.

This is totally new territory for me and I would like to know if you have one and what you feel are the pros and cons.
I have always loved the sensory experience of cracking open a new book, the smell, the feel ~ everything.
So you might wonder what is appealing to me about Kindle?
I'm surprised to say many things are piquing my interest.
Did you know…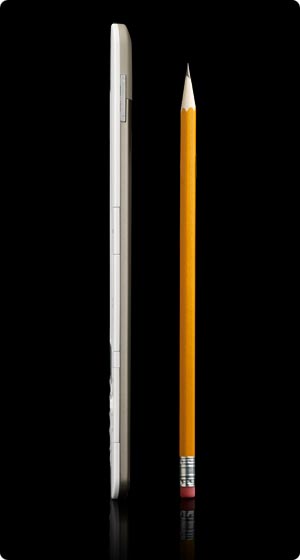 …it's only a third of an inch thick and it is 10.2 oz and wireless?
… you can read it in the sunlight without glare and there is no back light like a computer?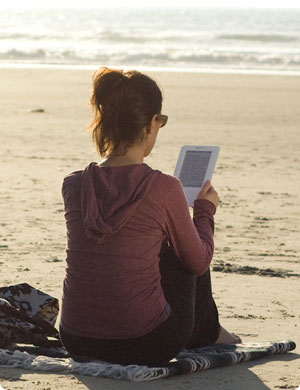 … you can read more than books on it such as newspapers and magazines?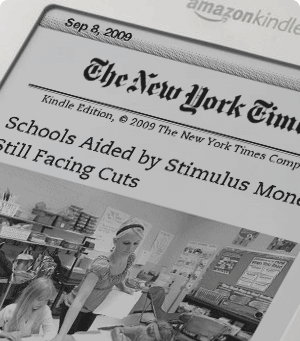 … you can adjust the text size, write comments in the margins, bookmark pages, access the built in dictionary with your cursor (the best reason of all) and wiki?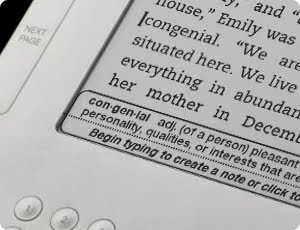 It also has a 'read to me feature' and you can hook up your MP3 player and listen to background music.
It also instantly finds your place where you last left off!
I am also thinking of the green effect of using less trees or recycled processing and having less clutter in my house. The last novel I bought – The Lost Symbol (which I give a 'B' rating) will now sit on my shelf until I donate it. I don't do the library. Ever. (Somethin' 'bout those crackly cello book covers and worn, dirty pages. ick.).
I think in the long run I will read more because I can sample the first few pages of the text and it's convenient to take along with me if I know I'm going to be waiting somewhere. It also has a battery charge of 14 days! Then there are the costs of books compared to a Kindle download. Most books on Kindle are $9.99.
Of course I had to research and find out if I could accessorize properly.
I found these two covers but there are tons of them out there from plain black to tooled leather ~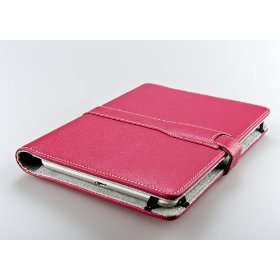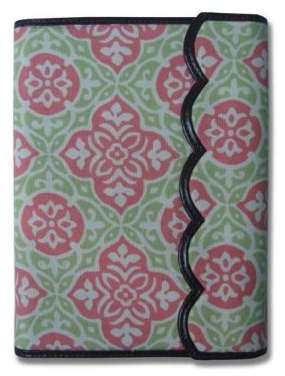 Oh Wait! …
there's my girl Kate

Jane Street Nook Cover $125
for the Barnes & Noble Nook
(now I'll have to research this device which debuts the end of this month!)
front ~ "she kept her nose in a book"
(I just love that!)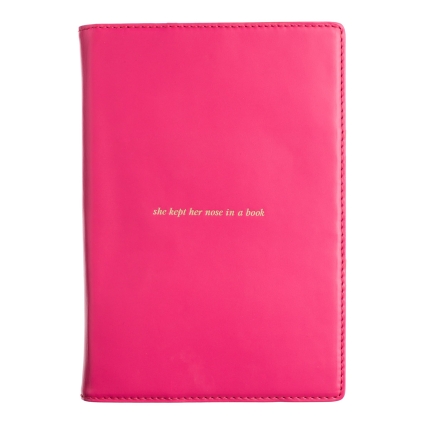 back ~ "and her head in the clouds"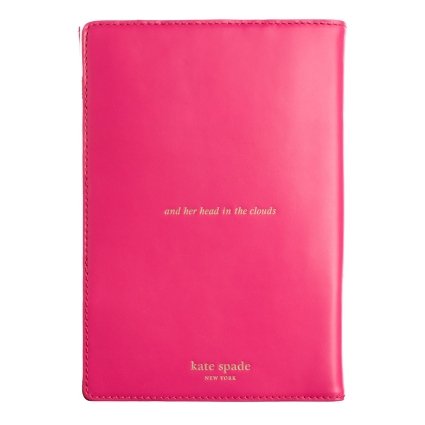 and everything in between ~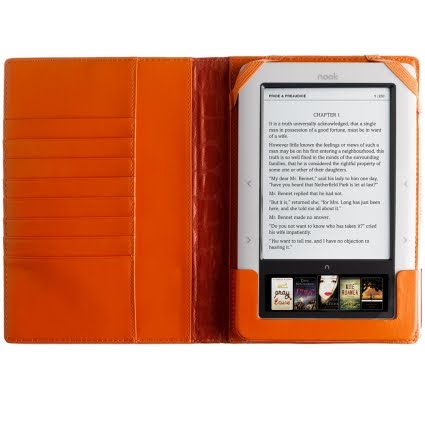 A friend of mine swears by her Kindle for her sojourns from OC to DC.
Originally, I scoffed at the notion, but now… especially with kate beckoning me…
So what do you think?