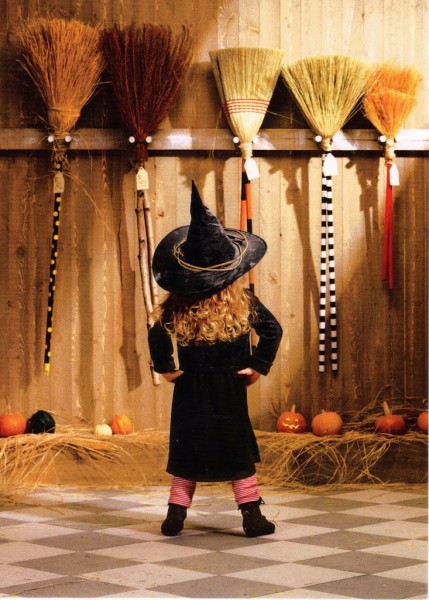 A girl's got to accessorize!
(from Avanti Cards)
I'm flying away on my broom for the weekend so I wanted to leave you with a little treat for your Halloween party.
Milky Way Martini
1 1/2 oz. Starbucks Cream Liqueur
1 oz. Three Olives Chocolate Vodka
1/2 oz. cream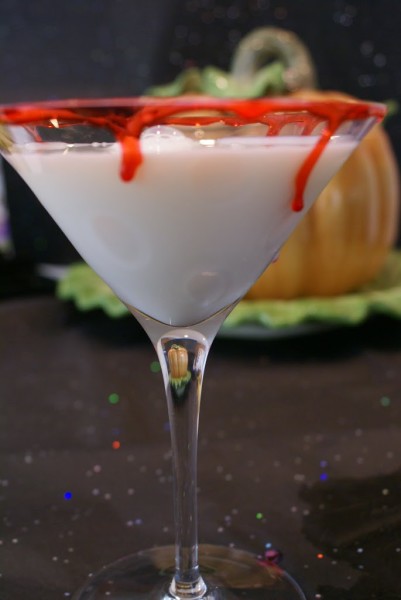 Combine all ingredients with ice in a cocktail shaker.
Shake until well blended, then strain into a chilled martini glass.
A special trick I do for a Halloween cocktail is to give it a ghoulish garnish. This is from a 'Martha' inspired idea.
Mix light corn syrup and red coloring (I used cake decorating gel coloring) and apply a thin line to the outside of the glass. Place the glass on newspaper or a paper towel to catch any drips. The red coloring stains so protect your surfaces. Depending how much mixture you add to the glass it will drip down the sides and set in place. If it runs down too far before setting it can make the glass messy to hold or if it's a humid day it may not set well. If this happens add a little cocoa powder to the corn syrup to make it more viscous. I thought of this before a party when I was having trouble with it setting on the glasses and it worked well. One note ~ the coloring will stain your guests lips pink which could be fun for a party but you might want to leave a sipping section on the glass without any 'blood.'
If 'blood' isn't your thing, green goo and slime would also be fun.
Your guests will give you an A+ for the night.
That's an A positive!!
Eat, Drink, and be Scary!!