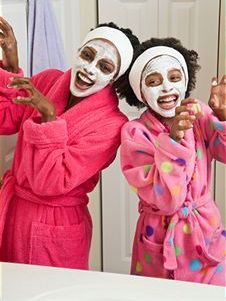 Knowing how I love to try out new skin products,
SkinWest.com
has given me oodles of samples to share with you!
112
in fact
so I'm having a
Beautastic Give-Away!
This is your chance to try samples from high-end lines that you might or might not be familiar with. Perhaps you've have seen them in your dermatologist's office or in magazines and wondered why they are thought of so highly. Here's your chance to find out! Being a cosmeceuticals junkie I've tried many and loved them. I am going to put
112 samples
in a fun see-through tote with hot pink patent trim (love, love, love) and send them your way! You'll be exfoliated, hydrated and glowing come spring!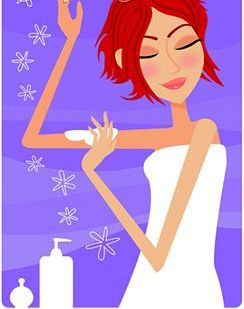 Here are the lovely products and the quantities in the give-away:
Babor Cleansing (3 – 1 oz.)
La Roche-Posay Biomedic Conditioning Lotion Exfoliante (3 – 1 oz.)
Murad Sleep Reform Serum (3)
SkinMedica Hydrating Complex (7)
SkinMedica TNS Night Eye Repair (5)
Skin Medica Dermal Repair Cream (6)
Pevonia Botanica Gentle Exfoliating Cleanser (2)
Pevonia Botanica Mattifying Oily Skin Cream (4)
Pevonia Botanica Enzyme Peeling Cream (1)
Pevonia Botanica Hydrating Sunscreen SPF 30 (2) ~ new fav!
Eminence Organic Skin Care Herbal Eye Contour Cream (3)
Eminence Organic Skin Care Wild Plum Eye Cream (3)
Eminence Organic Skin Creme Sweet Red Rose Cleanser (3)
Kinerase Extreme Lift Eye (8)
Kinerase Daily Defense Cream SPF 30 (7)
Kinerase Lotion (9)
Kinerase Brightening Face Serum (6)
Kinerase Concentrated Spot Treatment (6)
Kinerase Under Eye Rescue (6)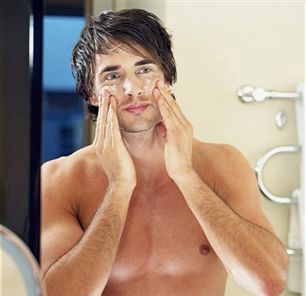 Sorry, this is not one of the samples but I felt like you might need to refocus your eyes about now. And we continue…
LightPlex
Extremely Emollient Body Creme
Equalizer
Moisture Positive Cleanser
Comfortably Clean Showering Gel
Ultrarich Cremetherapy Mask
Restorative Clay Mask
Measured Micrograins Scrub
Gel Therapy Mask
Make-up Dissolver for Eyes, oil free
Pumice Peel Microdermabrasion
Moisture x 10
Oxygenation Treatment Creme
Kerafole Deep Exfoliating Mask
Oxygen Cocktail
Sensitive Skin Cleanser
Absolute Moisture
Beyond Hydration
Crucial Moisture
Urban Detox Serum
Sleepwear Overnight Topical Calcium
Recovery Serum
Quick Refiner
Stress Solution
Decongestant Cleanser
If you are a follower, new or prior, and leave a comment you'll be entered!
This Beautastic Give-Away ends Tuesday, Oct. 27th at midnight pacific time
while most of us are getting our beauty sleep. 🙂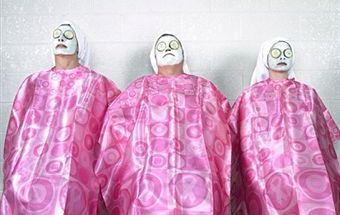 Small print: I feel I should add a disclaimer. Pink Martinis and Pearls is not responsible for any skin irritations that could be associated with using any skin care products but if it turns out your skin becomes radiant and glorious from the use of any of these products, then heck I'm taking full credit and request you let all of us know what you loved! Have fun! 🙂