I am preoccupied with escapism today ~
anything to keep my thoughts off of son2 leaving home next weekend and the last of the list to pull together that I have been putting off.
Procrastination.
I do know one thing~
I am finishing my day with one of these: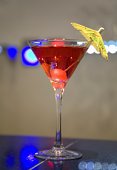 Remember, if it's pink and has a parasol in it
it has got to be good!
Pomegranate Martini
7 parts Citron Grey Goose Vodka
3 parts Lemoncello
heavy splash of Pomegranate Juice
Shake, shake, shake with ice.
Shakin' your booty is optional but almost unavoidable.
Serve with a twist and an attitude.
*Recipe courtesy of Hanna's in Rancho Santa Margarita, CA
I have a couple trips planned east this fall and although I love my cotton totes, fall just says leather to me.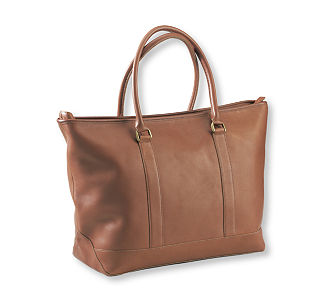 I am using this as an excuse to finalize my search that began in August. So far, I like the Town and Field Tote from L.L. Bean. The sturdiness of the leather will also protect my camera and for $129 and Bean's unconditional guarantee I figure I can't go wrong.
Reviewers lavish their praise here.
From the web page:
Classic styling, premium materials and dependable L.L.Bean construction make this handsome tote well suited for your business and leisure needs. Made of full-grain leather with attractive leather trim, it has ample room for a camera, guidebook and sweater.
Briefcase-style interior helps you stay organized: zippered center divider secures important papers or travel documents, built-in organizer holds pens and credit cards, low-profile pockets keep your cell phone and other accessories close at hand. Brass hardware and full-grain-leather handles and bottom. Fully lined with durable cotton twill. Zip top. Comfortable over-the-shoulder-length handles. Cotton twill lining.
13½"H x 21½"W x 6½"D. Imported.
I am also making sure Mr. P. M. does not turn into Terry Bradshaw in Failure To Launch. He has threatened turning son2's room into 'the naked room' since there is an aquarium in it.
We are dismantling it

A
S
A
P
"Shake Your Booty" ~ KC and the Sunshine Band (I apologize)