Last week I wrote a post on tailgating and I loved reading your experiences! Please send more comments of what you do to make game day special even if you are watching from home. They are so much fun to read and I love having you share! 🙂
Can you believe it's October tomorrow?
To honor our fall weather I have chosen warm drinks that you could make ahead and put in a thermos and bring along.
I hope you find one you like.
So many USC touchdowns, so little time to try them all in one game!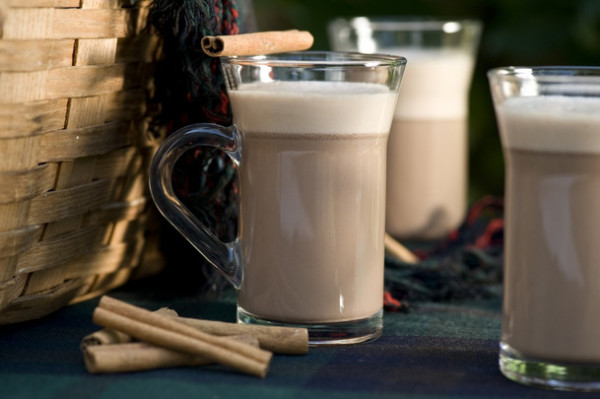 Texan (or Trojan or Tennessee…) Tailgate Cocoa
Ingredients:
4 oz. of light rum, silver tequila or Kahlua
1 cup whole milk
1 cup half-and-half
6 tsp. of sugar
1 oz. semisweet chocolate chopped into small pieces
1 oz. unsweetened chocolate chopped into small pieces
1 Tbs. brown sugar
1 tsp. vanilla extract
2 cinnamon sticks
Preparation:
Prepare this the morning of the event, storing and then serving it out of an insulated container at the tailgate site.
The morning before leaving for the event:
Mix milk, half-and-half, sugar, finely chopped chocolate and brown sugar all together in a small saucepan over medium heat. Do not bring to a boil, but allow chocolate and sugar to melt and dissolve until they get hot. Reduce heat. Place half of this mixture into a blender and mix to a frothy consistency. Pour this back into your pan and stir in the vanilla extract.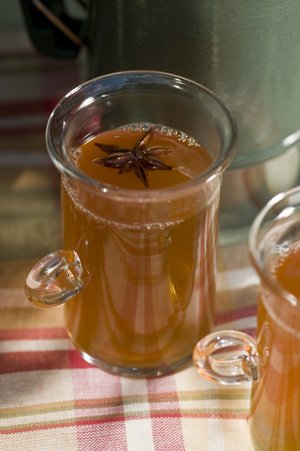 Steve's Cider House Special
Ingredients:
8-10 oz. spiced rum
8 cups apple cider
Juice of one large orange
Juice of one large lemon
3 tbs. brown sugar
4 whole cloves
4 whole allspice berries
3 cinnamon sticks
3 star anise pods
Preparation:
In a large pot add all the ingredients except for the spiced rum.
Simmer over low heat for 10 minutes or so.
Add rum and keep warm over a low heat or pour into an insulated container to keep warm.
To keep your cider potable to nondrinkers, do not add the spiced rum to the pot of cider. Add 2 oz. of rum per cup afterward.
And one for when you get back home ~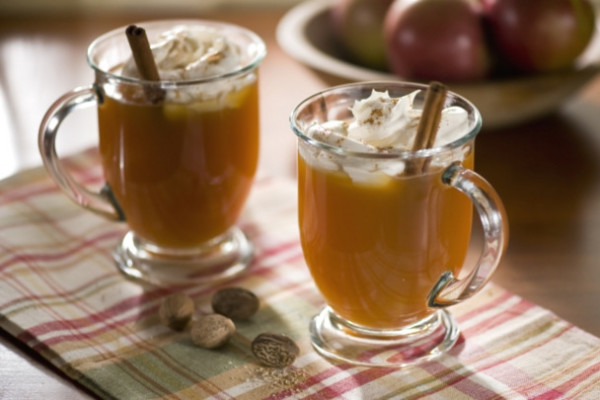 Positively Warm Apple Pie
Ingredients:
6 oz. apple cider (heated)
2 oz. Tuaca liqueur
Whipped cream
Pinch cinnamon and nutmeg
1 cinnamon stick
Preparation:
In a glass coffee mug or heat-resistant goblet, combine your heated cider and Tuaca. Top with whipped cream. Sprinkle with cinnamon and nutmeg. Add cinnamon stick.
What drinks do you take to the game with you?