She's sexy, fast and shiny and can go from zero to boiling in a matter of minutes.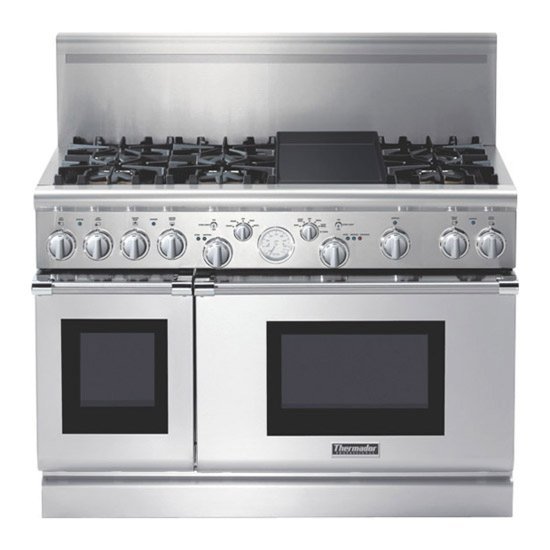 She's never been test driven and is in her original condition. In fact, I have never actually seen her since once she was delivered and parked in our garage she has never been taken out of the box. She sits on top of the wooden palette longing to come inside.
It's a long and sorted story.
One that required a full downstairs remodel to be placed on hold to begin a business and now with 2 in college that remodel will probably be taking another back seat.
It is my goal to get her in my kitchen this year or part ways and set her free.
Thermador Professional Series
48″ 6 mega-BTU gas burner/griddle top
Dual fuel range.
I am looking for a good home.