Just a quick update on the decorations dress rehearsal…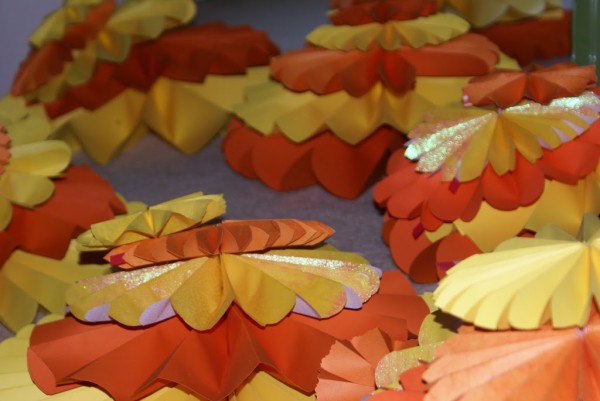 I chose from stacks and stacks of paper rosettes I made and brought one set to play with for the prototype.This is what I decided on. The additional larger sizes worked out great. I will flip the tails of the ribbons over to hang on the right side. These will go on 12 interior doors of the ballroom.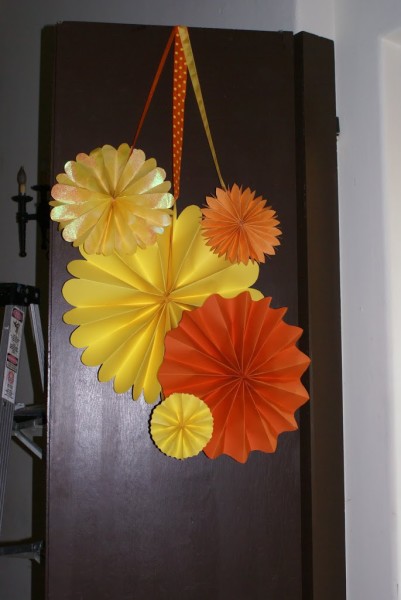 The groom-to-be approving one of the two entry doors to the villa.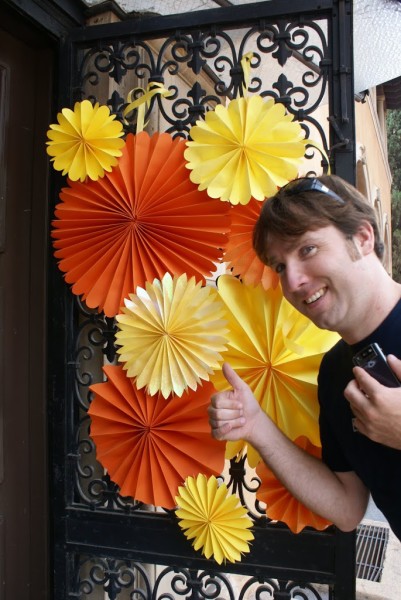 Today (since it's 3 AM) is set-up then we're off to the races!