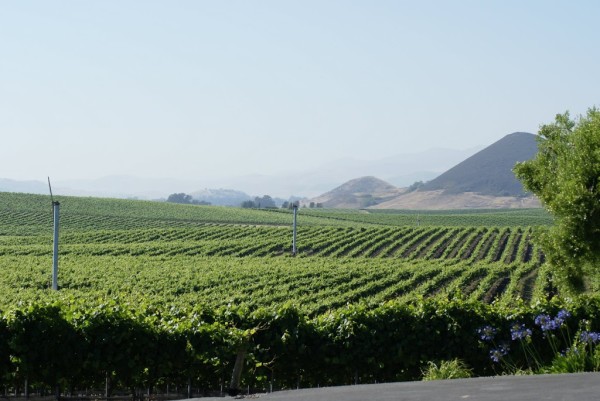 My nephew's wedding was beautiful. It was at the Edna Vineyards on the central coast of California. It was a true destination wedding as everyone had to travel to attend. The bride is a graduate of a university nearby and had always wished to be married there. This was one of many wishes that came true for her this day.We begin the day before for the rehearsal and the arrival of guests. A house was rented for the groomsmen and their wives to stay in and it was where the rehearsal dinner took place.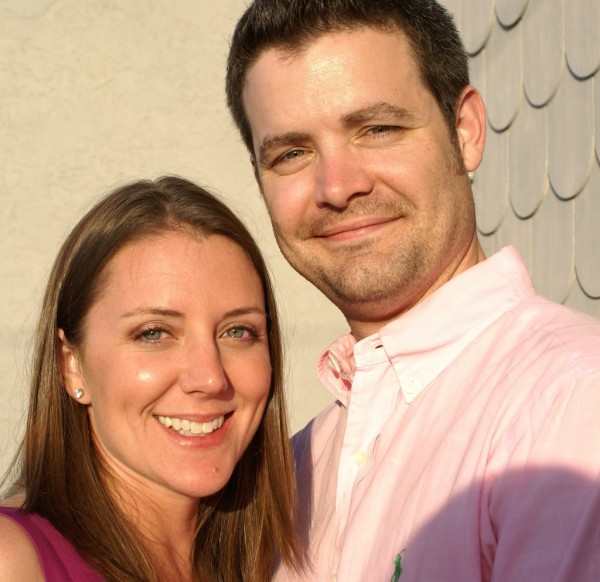 The bride-to-be and groom-to-be on the deck at sunset.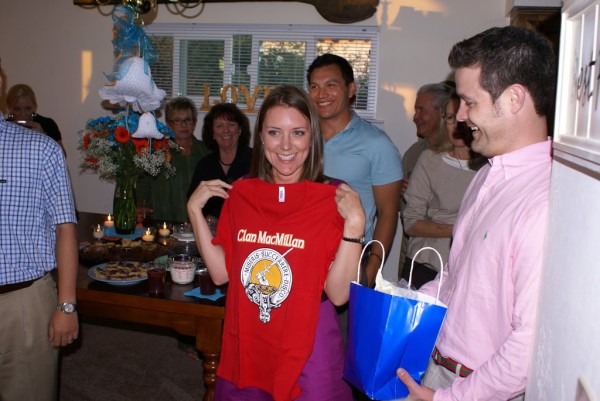 We bought the bride a little gift to welcome her into the clan.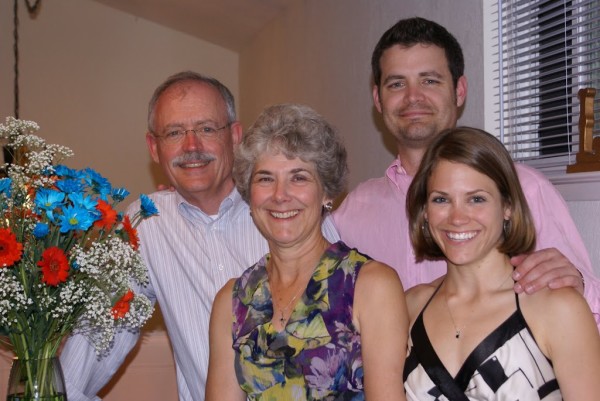 The last photo of my brother's nuclear family of 4.
The Wedding Day.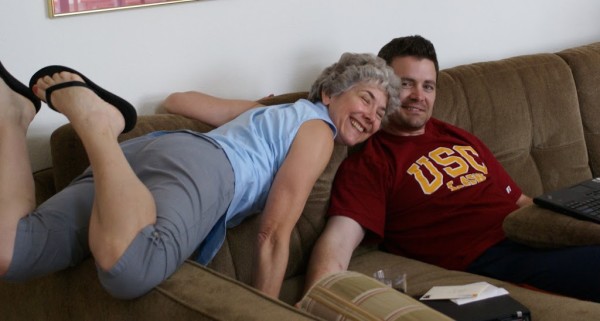 My sister-in-law, my niece and I went and had our mani/pedis and stopped by the groomsmen house to pick up some left overs from the night before to take back with us for lunch where they were staying. My s.i.l had just leaned in to give her son a kiss. The groom appeared to be very relaxed. I had also told him that I saw a lot of his in-laws-to-be at breakfast so I opened my cell phone and pretended to be on the phone and was said loudly, "What do you mean you can't find the groom!" But they knew I was kidding. The groom thought it was great.
When guests arrived at the vineyard…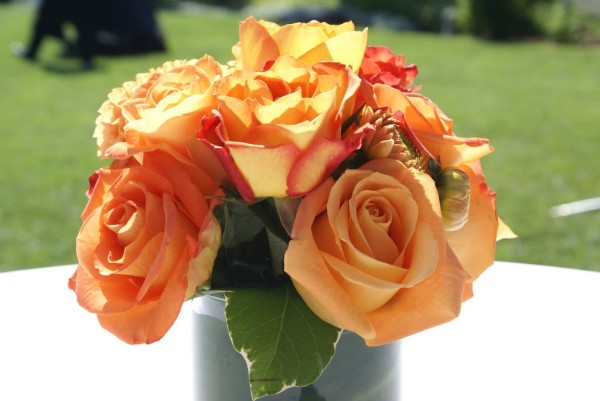 …there were lovely flowers on the cocktail tables outside while we sipped lemonade and anticipated the beginning of the ceremony.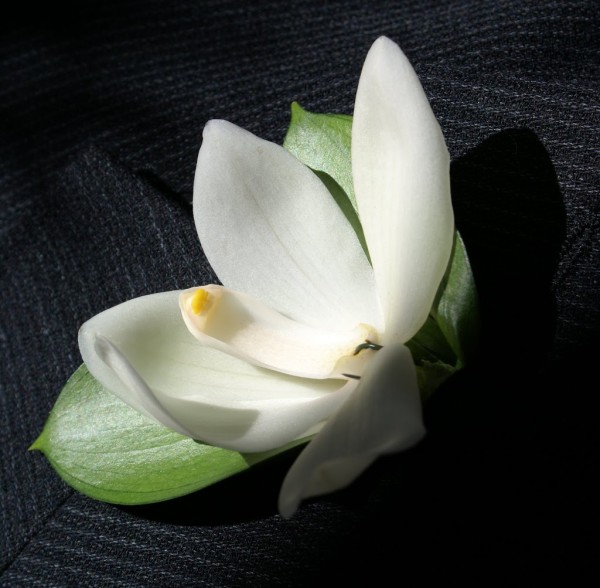 My brother, the father of the groom, wore this unusual orchid on his lapel.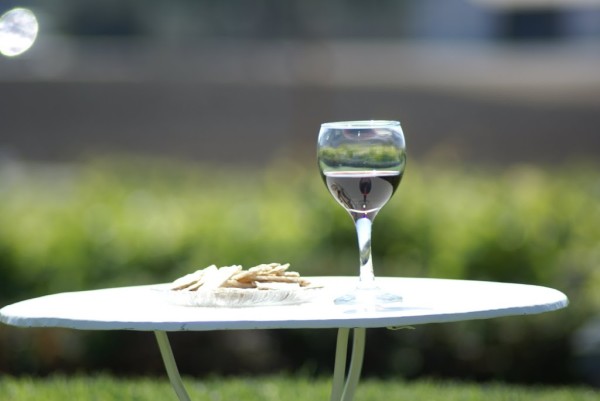 The communion table was prepared for the bride and groom. They wanted this to be their first shared moment as husband and wife.
The groom sees his bride in the distance for the first time.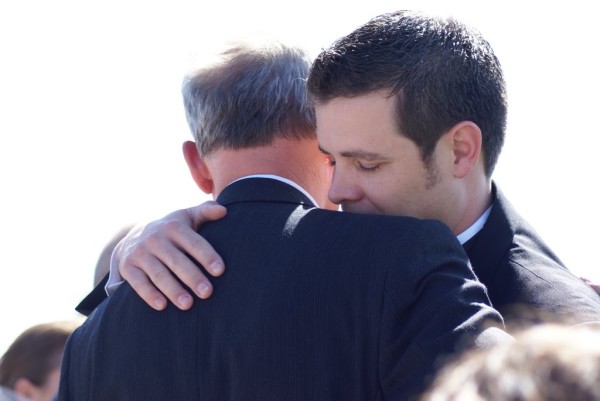 During one point in the ceremony the minister conveyed the thankfulness of both the bride and groom to their parents. While the minister spoke of their feelings my nephew looked directly at his parents with such love and gratitude expressed in his eyes. At another time they both went over to their respective parents and gave them hugs. It was such an intimate moment between them I was hesitant to take this picture.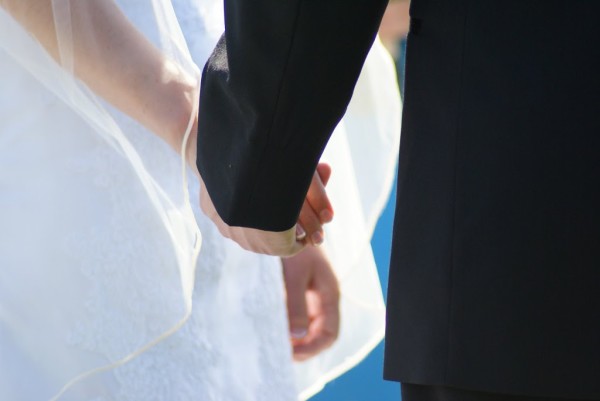 Tenderness.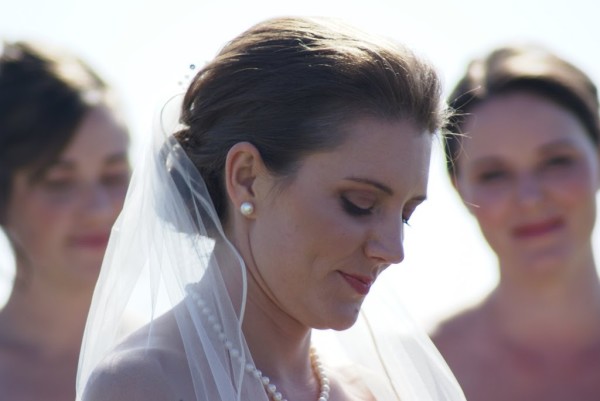 Devotion.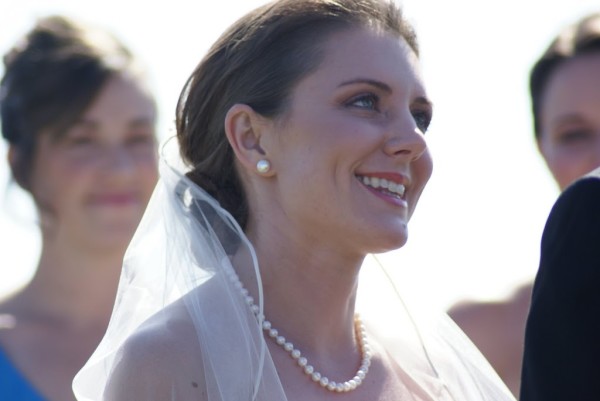 Love.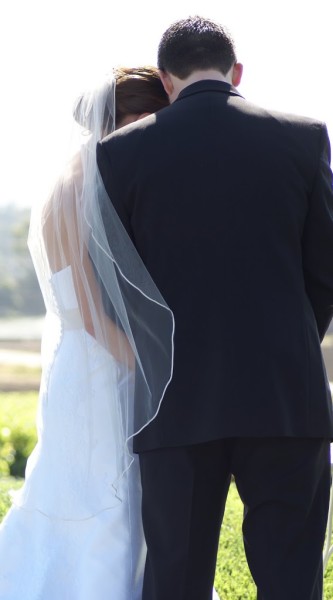 As they shared communion her veil softly drifted over to embrace him.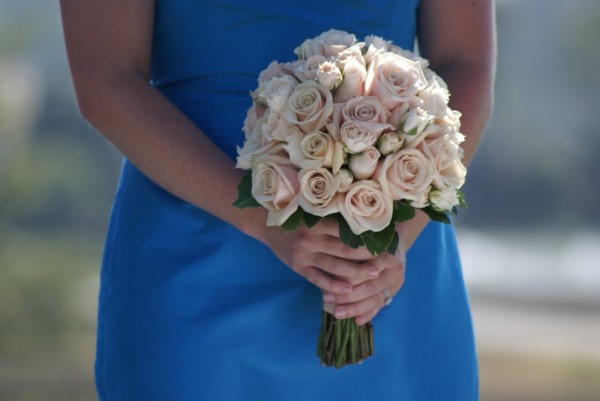 The bride's bouquet.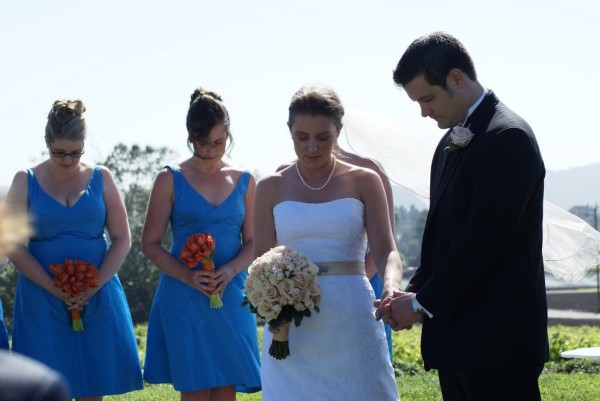 A final prayer.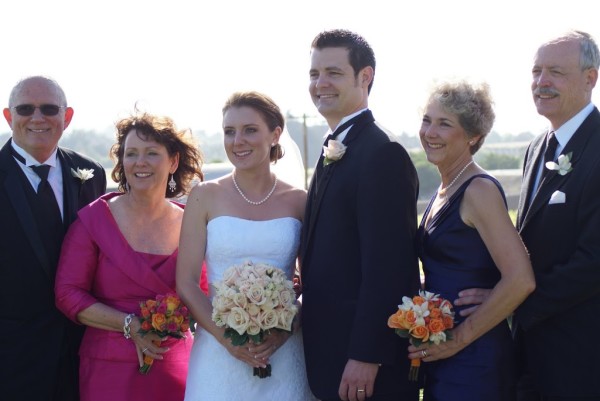 The new Mr. & Mrs. with their parents.
The day after…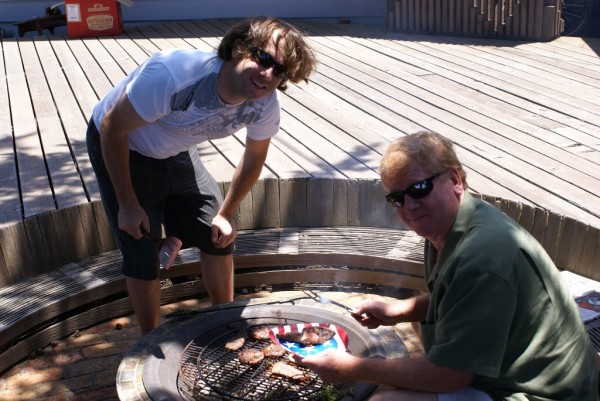 …we gathered at a bed and breakfast my brother and his wife frequent and had a BBQ before we headed back for the drive home. The chef on the right is Mr. P. Martini. The chef on the left is marrying my niece in 6 weeks. Yes, the same family! Can you imagine two weddings in the same family 6 weeks apart? This truly is 'The Summer of Love.'