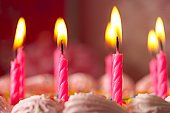 Today is my
b
irthday and I am celebrating because for the last 6 months I thought I was going to be a year older than I actually am! Unbelievable, yet true so I'm having a

"S
pecial
O
ne
D
ay
O
nly
give-away
"
while I still remember I am having a birthday!!!
Finding this blogging community has added so much sparkle to my life that I'd like to give you something that sparkles in return.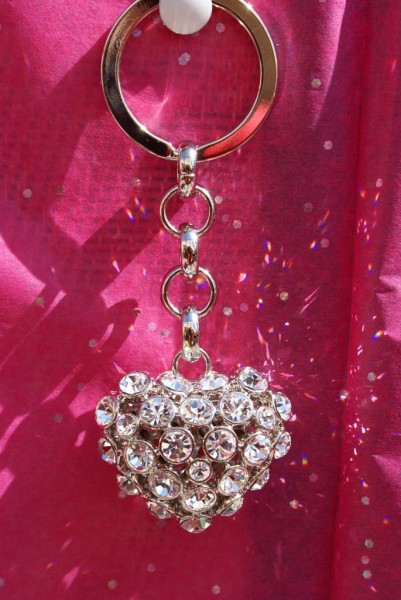 I have been eying this crystal heart key chain bauble from Z Gallerie for some time now and last night I bought it because now is the time!
I love the rollo links and it is so sparkly and I want you to have it, really I do.
The entry is simple but with a twist – this is for sidebar followers (you can sign up if you aren't already) and whoever leaves a comment with the time stamp or guess closest to the time I was born ~ wins!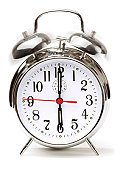 Hint: think 'daytime' so this leaves it wide open.
Things I will be doing today to celebrate:
1. put out rectangle tables
2. cut cloths to size
3. make cupcakes, icing and decorate
4. buy all food and drinks
5. hang up foil stars
6. get flowers and make arrangements
7. set tables and chairs outside
8. candles in lanterns and hang
9. assemble paper lanterns and put aside
10. wrap gifts
11. call gate with the guest list
12. fill pathways lamps with oil
13. make appetizers
14. confirm with caterer
15. spot all serving pieces with utensils on the tables
Sounds like a great party, doesn't it?
Although I am not the guest of honor I couldn't be more happy.
Tomorrow is graduation day for son2 and I will gladly spend my day getting ready for his.
It's what we do as moms. 🙂
Remember my "Poolside Party Give-Away" ends on Friday at midnight, pacific.
UPDATE: As my mother would say, "It was cold and cloudy all week and then on Monday,
June 17th at 11:18 AM the sun came out."
Congratulations Nikki Cogg who guessed 11:41 AM! 🙂