Havaianas
are flip flops made is Brazil and they are Superior with a capital 'S'.
Dini's of Los Angeles
takes Havaianas one step further and transforms them with a Swarovski crystal charm.
I found my first Havaianas flip flops in Nantucket a couple years ago at the Lilly store In The Pink . Wouldn't you know I had to travel 3,000 miles from LA to find a supplier in my own backyard? Figures.
I bought a bright pink pair with the prettiest crystal flower jewel on it.
Here is the color but with the non-crystal royal crown charm.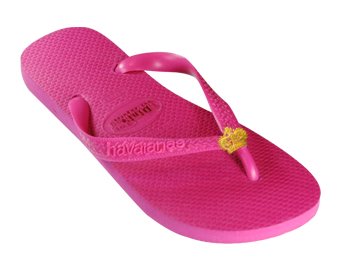 Seeing a recent post about Havaianas on Preppy 50 and Loving Lilly's blog, I decided to buy another pair. I had read somewhere that Cameron Diaz buys a white pair every summer and not having any white sandals yet, I put in my order like Cam.
Being more vertically challenged, unlike Cam, I kicked it up a notch this time and went for the Wedgies Light. It has a 1 1/2″ wedge instead of being flat. So pretty with the clear crystal. I was surprised how much so.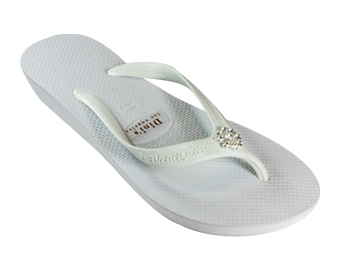 Here is the jewel up close and personal.
The sparkle is pure Swarovski.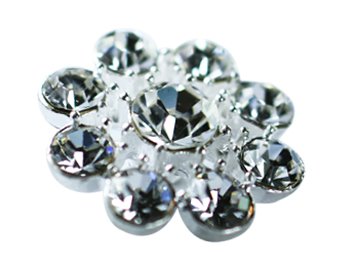 What's fun about Dini's is that you customize your look.
I was lovin' the 'evil eye.'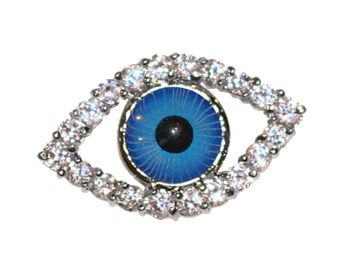 What do you think Lovely Rita?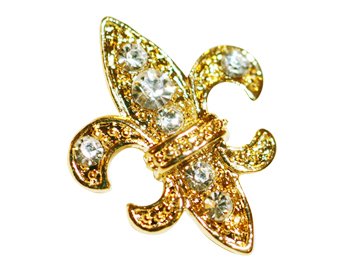 "Viva la France!"
Oops, that's Spanish isn't it? SoCal all the way, baby!
They have crystal peace signs, bows, hearts, crowns, skulls and this one ~ Any idea of what it is?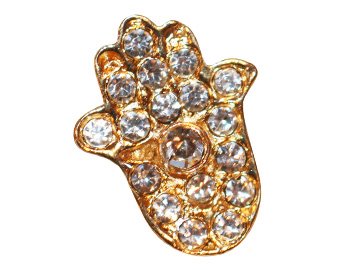 It's a Hamsa. Still no idea? Me either. I had to Wiki it.
That is your assignment for today. 🙂
Dini's also carries patterned Havaianas. Aren't these adorable? They are called Garden and have a rose colored crystal. I would buy these for son2's GF if I hadn't already bought her a birthday present (it's the day before mine). They have a ladybug thing going on. It's like 'their bug' or something. Is that cute or what?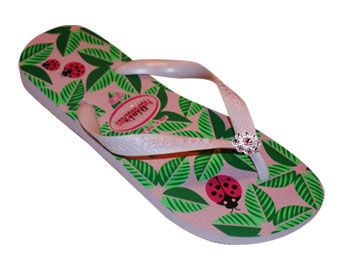 Here is the rose colored crystal.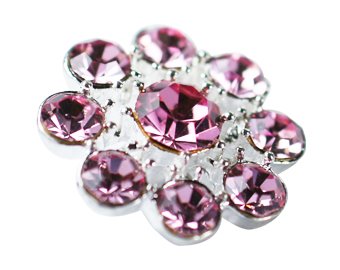 "Tres jolie, no?" Now that's French!
And speaking of birthdays this month, if you haven't signed up this week for the beginning of my "All Things Summer" give-aways to go to my sidebar and join the party!


"Diamonds On The Souls of Her Shoes" – Paul Simon