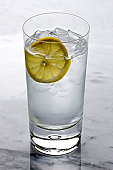 With Teacher Appreciation Week over and
my platters still needing to be picked up from the luncheon, I'll be heading back to the high school one more time, the last as a parent. After weeks of semi-silent complaining to 'just get it over with' from being weary of concerts, banquets, award ceremonies, quick dinners and if shirts and tuxes were cleaned and pressed I now want everything to slow down, stop and just hold this moment in time.
Having all these beautiful young adults over for the prom pre-party really jerked my emotions. There they were. Every single one of them – happy. Every parent – happy. One could feel the energy if they stopped to enjoy the moment and I wanted it to never end. The stresses they had known all year with dozens of college application essays, the waiting laden with anxiety, the extreme highs and lows of acceptances and/or rejections, and hours of AP testing were over. They were free yet wanting to be together before being scattered by the winds. They didn't care who was going to what college or who received the award for 'xyz.' They were present in the moment and drinking it in by gulps. I was suddenly aware there was no other place in the world I would rather be. As I stood back and surveyed the scene sipping from my own cup, I had no idea how thirsty I had really become.