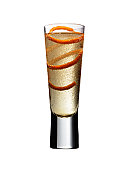 Last night while son2 took a break from finals and studying for AP's and went to the movies to see Wolverine with some friends, Mr. P. Martini and I decided to try out a new sports bar in Ladera Ranch. I am not a sports bar kinda gal but I am an exceedingly good sport. While the choice of viewing entertainment was extensive with Dodgers and Angels games (one was almost rained out in the new Yankee stadium although I couldn't tell you which LA team was playing there), Anaheim Ducks vs who cares, and Lakers or was it the Kings, anyway I prefer to people watch.
Ladera Ranch is a fairly new bedroom community in south Orange County so there wasn't much bar fly action going on but there was enough to keep me amused while I drank my Patron marg on the rocks and ate my penne with blackened shrimp in chipoltle cream sauce (do not judge and for the record I took three-quarters of it home).
I decided to share my play by play color commentary of the games at the bar with Mr. P. Martini – 'Bar fly babes always seem to do the white wine thing and hunt in pairs. Does sipping a hard liquor drink give away the agenda of the evening? Too obvious? I have also never sat at a bar by myself or with a friend if we met for drinks. I think the barstools are reserved for ad space only.'
Time for a word from our sponsor… "Opah's."
We used to have a hoppin' local cougar den called Opah's in Rancho Santa Margarita, the previous and now defunct hangout of the televised 'housewives.' By day it is where Suzi and I used to celebrate our birthdays every year with a yummy lunch of a blackened shrimp Cesare salad with cornbread croutons but at night it became the Serengeti where man-eaters used their wiles and implants to catch the weak and vulnerable of the herd. Once upon a time, I unknowingly ventured to this watering hole at happy hour for a planning meeting with a couple other gals so I know of which I speak – be home by dark. It was killer around the fire pit and the carnage was not for the faint of heart, flat of chest or anything deemed non-augmented. Alas, Opah's joined the ranks of other happy hunting grounds in the sky but I'm betting the local pride has migrated to more fertile land where the pickings are more plentiful.
… commercial over – fade to black… back to the games in Ladera...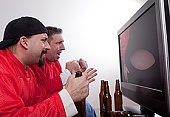 The guys sitting at the bar were obviously not interested in becoming a menu item. They had baseball caps on. I told Mr. P. Martini that was a clear sign they weren't becoming appetizers on the happy hour menu for the ladies. Too domestic looking and something could be lacking under the cap. Too many unknowns.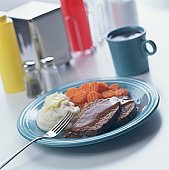 Too blue plate special without the 'special', if ya know what I mean.
"Oh, really?" He added his own commentary with a little too much pensive thought in his voice that made me feel like he was taking notes for the future.
To send a clear yet unspoken message, I grabbed a few of his fries without asking and smeared them in the red puddle on his plate, bit them in half baring my feline teeth and wiped my whiskers all without breaking eye contact.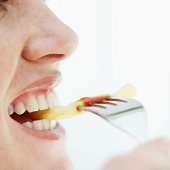 He smiled, chuckled, took a non-threatening bite of his turkey burger and resumed his attention to the big screen.
Smart water buffalo.
He'll live to see another televised game.
Belly on up to the bar: "Tequila" – The Champs