"To pack or not to pack? That is the question."
For your mid-summer's night get-away.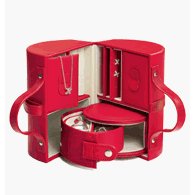 $19.99
Amazon-upon-Avon 🙂
A Little Black Dress of jewelry rolls.
Classic and understated.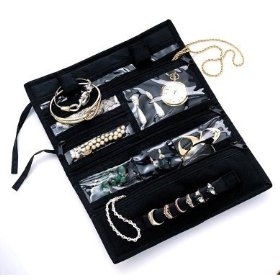 $12.97
I want this…..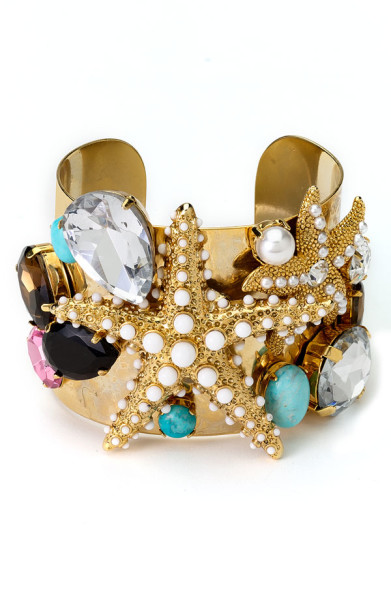 Sequin Starfish Cuff $198
…to go in this…..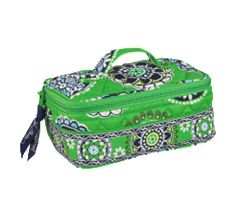 …or this.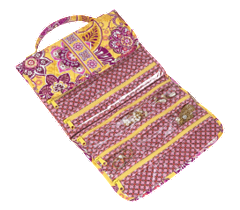 Can either say "summer" more?
Both Vera. $35 & $48, respectively.
"I'll be right there!"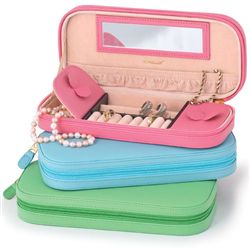 One last peek in the mirror. Gorgeous.
$39
"Talk to me, Harry Winston, tell me all about it!"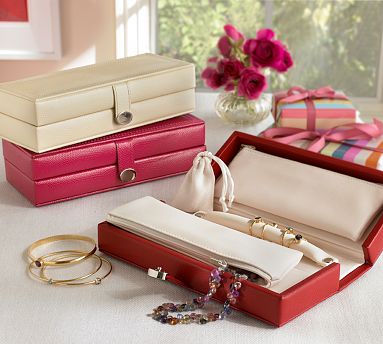 A fully loaded jewelry case given to you for your crossing on the QE2 for your anniversary?
Priceless.
An empty one you decided to fill with a few souvenirs from the crown jewels for your extended stay in the Tower of London?
$39
Bon Voyage!
All photos link to the item's web page.
Summer Tunes: "Summer Song" – Chad & Jeremy;
"In The Summertime" – Mungo Jerry