…'cuz baby, look at you now"!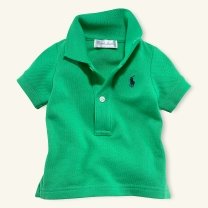 Baby's First Polo – 3 mos. to 9 mos.
"…'cuz it's never too early to start wearing a popped up collar"

(I recently bought this as a gift – so tiny & adorable.
The mom loved it because I think it's so unexpected.)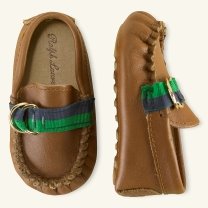 Leather Coupe Driving Loafers
"…'cuz you're driving circles 'round your mommy's heart".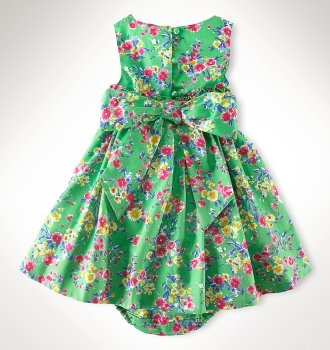 Anelie cotton floral dress
(with a big bow in the back)
"…'cuz, I feel pretty. Oh so pretty".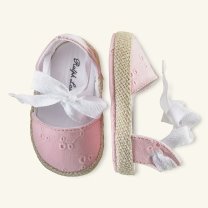 Caliana Espadrille
"…'cuz I can wrap my daddy around my little finger and have him tie my first pair of espadrilles at the same time".
All items from Ralph Lauren.
All the photos link to the item's web page.
Easy Sunday listening: "Sunday morning" – Maroon 5