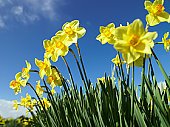 I have had a love affair with this tiny island since visiting when I was young. I introduced my new husband to it on our honeymoon 25 years ago and to our sons a couple years back. As I sit over 3,000 miles away from the cobblestone street and quaint gray shingled cottages, I like to spy in on one of my Happiest Places On Earth and wish I was there.
The Hub on Main Street has a webcam that updates itself every 20 seconds.
It looks like it's rainy today.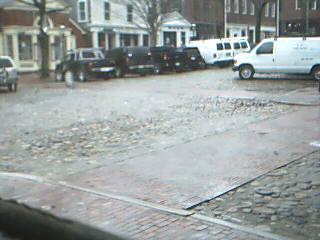 From early April to mid-May 3,000,000 daffodils bloom on the island. The island celebrates this breath of spring with an Annual Daffodil Festival. This year it will be held on April 24 – 26. The crowning event is an antique car parade with over 100 cars participating all decorated with daffodils, of course, as are all the shop windows. After the parade winds through town the cars head across the island to Siasconset where there is an annual daffodil tailgate picnic.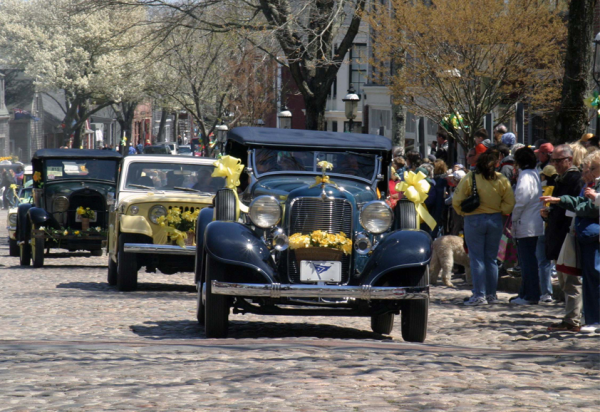 Here is a link to a short video clip
of the
Daffodil Festival 2008.
I will be spying on the parade from The Hub's webcam.
The next best thing to being there. 🙂