It is from the late 50's to early 60's when an executive desk made a statement in the room and dove tailing on deep drawers was the way they were made. Unfortunately, they also made them with dark wood-grained formica tops with large brass handles. A few years ago I found someone to help me take it from Mad Men (sadly, sans Don Drapper) to Rachel Ashwell. I was very pleased. The flat drawer fronts and sides were built up with moldings, the Danish Modern feet were replaced with something fun as vintage glass handles and knobs became the focal point. I wanted a work horse top so I chose a plain matching laminate.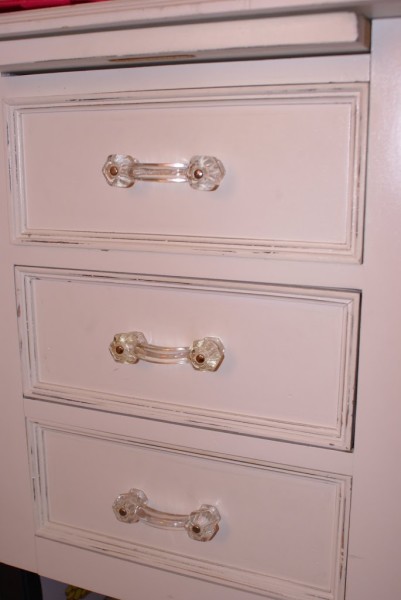 My next step was to find a lining for the drawers. I found a lightly scented, ever-so-slightly-padded, leopard print liner that was probably for a lingerie drawer but I liked the plastic coating which would be easy to clean. I thumb tacked the corners in place in all the drawers and was ready to decorate!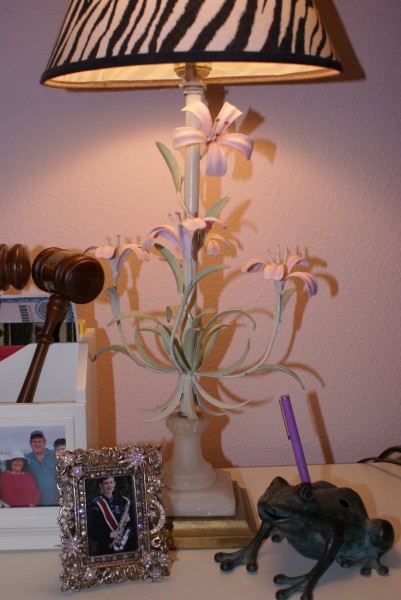 My Italian tole desk lamp with an alabaster base was a find on eBay. I accompanied it with a zebra print lamp shade from Lowe's.
The frog is actually a flower frog with some holes on top but I use it as a pen holder.
You can see a corner of a desk organizer from Pottery Barn but it was loaded with junky stuff and didn't make the editor's cut!
If you've got to file the bills – better make it fun!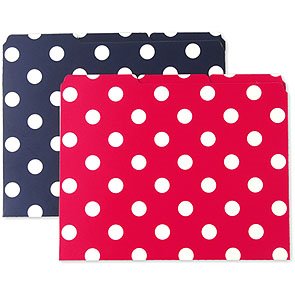 Polka Dot Kate Spade File Folders
"She was comforted by the knowledge that they were helpless without her".
"I dreamed my whole desk was clear".
"More paperwork, please".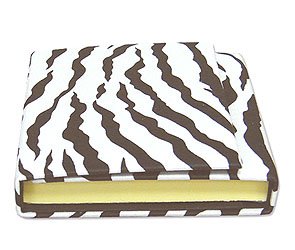 Crane's Zebra Silk Sticky Pad Case
Totally fun. Totally unnecessary. Yet it calls to me.
Stick it in your bag so you can leave love notes around town.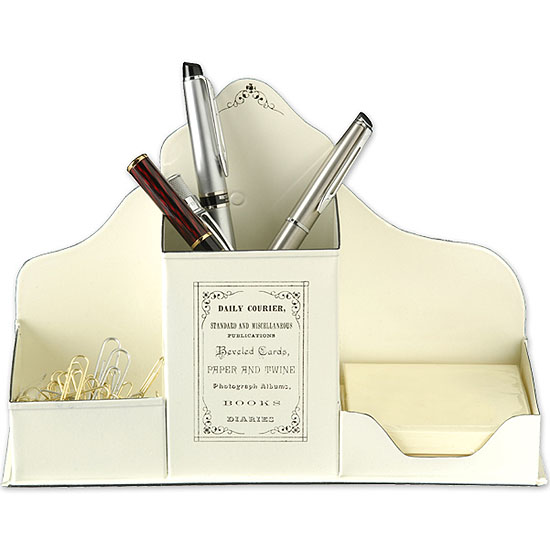 Crane's White Enamel Desk Organizer
This would be perfect for my Shabby Chic desk.
How about yours?
All photos (except desk) link to the item's webpage.