… but these make me wish there was!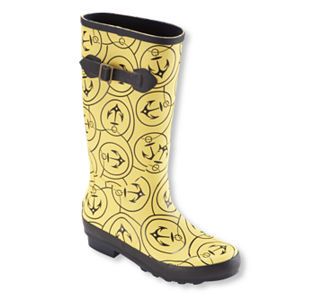 "It's raining… it's pouring…"
I think our 'rain season' (a week's worth spaced over 3 months) is quickly coming to an end but these are so darned cute!
To be honest, I wouldn't even know how to wear them, but I love 'em!
I just received my L.L. Bean catalog for women and they are featuring many preppy, east coast flavor, nautical, pink and green items.
So fun to armchair shop!
Music to splash to- "It's raining again" – Super Tramp