Please excuse the alliteration but I have a penchant for pretty pink purses. My new Lilly tote came in and it is very nice. I don't know if I love it though because it is very big. The print bag was a nice surprise. I am figuring the duo is a "two-fer" because I love the print as much as the shiny bright color.
Here is a snap of the lining. Love it!
I hadn't even taken the tissue off the end caps yet when I took this. Must have been too excited to notice!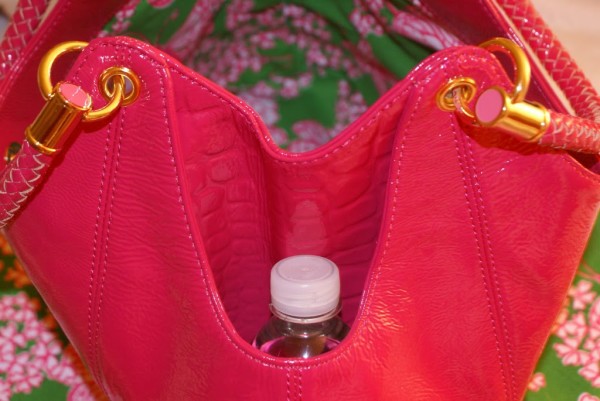 The light pink enameld ends are a nice touch. The croco paneled pockets on each side are as deep as the bag and easily hold a bottle of water.
So the jury is still out but I'll probably keep it because I just cannot resist that beautiful pink!