Driving home from dropping off college boy at the Long Beach airport to return to Boston a few weeks ago, we decided to head down PCH (Pacific Coast Highway). It was a lovely evening. The top was open on the car, the tunes were cranked up and we cruised the main streets of Seal and Huntington Beaches as we headed south under the stars. We finally ended up in Newport at the pier. For Mr. Martini, (I am loving the use of that moniker inspired from other married bloggers although I will leave 'pink' off of it so it is deemed more manly) the location brought back a wave of memories from "The Summer of '74" and the week he and his friends spent in the rented beach house in Newport Beach after they graduated from high school.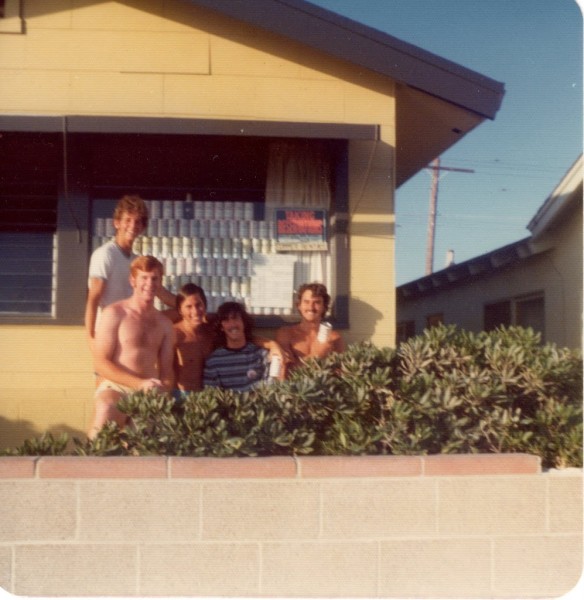 This picture was taken during that week. He is the shirtless stud muffin with red hair. Notice the decorative window treatment. The goal was to completely block the window by the end of the week. This was day 2! Not really.

This was also the week Mr. Martini and I first met. I came down to see the white shirt guy standing behind him who was just becoming my boyfriend and would be for the next 7 years as one of those long distance NorCal/SoCal relationships. We all went to the same high school but being a year younger than this wolf pack, I didn't know the shirtless stud muffin with red hair then.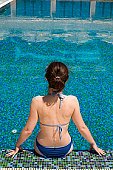 He likes to tell people when he met me I was wearing a blue bikini and was barefoot in the kitchen. This was true and if I had that picture now it would be hanging over my mantel with a spot light.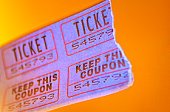 In the fall, he drove down from college and returned to his first Homecoming. We were talking in Senior Court where only alumni and seniors were allowed to step on the hallowed ground and I was selling him a raffle ticket to win a turkey for a club I belonged to. While I was making my sales pitch in one ear, God was making His in the other. It wasn't until we were engaged that he shared with me he was given this 'knowledge or vision' that he was going to marry me AND he was going to win the turkey (insert obvious duality joke here).
It was a 2-fer epiphany!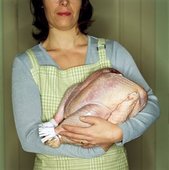 He indeed won the turkey and I took this frozen ball of meat over to his parent's house while he returned to college and unknowingly met the folks who would become my future in-laws down the road.
In subsequent years we stayed in touch here and there but our communication fizzled as sometimes those things do for one reason or the other. From time to time his father would ask him, "Whatever happened to that turkey girl?" Mr. Martini remembered The Epiphany but knew the timing wasn't right since I was still with the white shirt guy and eventually, the stud muffin became engaged himself.
The November after I had graduated from college, we were reacquainted at the housewarming party of the guy with dark hair, on the other side of him in the beach house picture. Mr. Martini greeted me at the door with this overwhelming hug.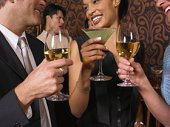 Some time had passed since I heard on the grapevine he had become engaged and I had assumed he must have gotten married by now so I jokingly scolded him for not inviting me to his wedding. He said it didn't work out and he didn't get married.
He told me he was hoping I would show up and we became inseparable for the rest of the night. I noticed he kept other potential suitors at a safe distance and even pulled doubled duty as a bouncer to one of his frat bros who was relentlessly on the hunt.
The thing back then was to play back gammon and we used this as an excuse to extend the evening.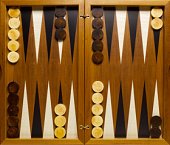 Eventually, he inquired as to how were things going with the white shirt guy and I told him things were iffy and I was going to Utah to ski and spend Thanksgiving with my friend who had graduated with me, and his family. I didn't divulge that I didn't skied and that this was a platonic friendship and nothing more. I suppose I was trying to sound worldly and continental since I was neither only having graduated in June. To Mr. Martini, this meant there must have been a new boyfriend waiting in the wings and he left it at that.
Still not the right time.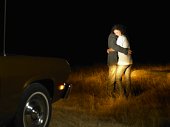 The party ended well after midnight and he walked me out to my car. We parted with a hug and said good-night.
A month later, I sent him a Christmas card to say hello but I was really casting out a line to see if I'd get a bite.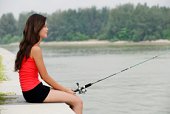 I didn't.
Later, he told me the Christmas card kept the line in the water, so to speak, while The Epiphany was burning a hole in his pocket. There needed to be something else. Another sign to show him the time was right.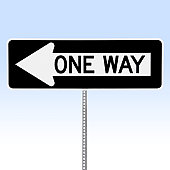 Almost every day as he was driving on PCH to a job site, he would pass this obscure little street with my name on the sign. My name is not popular and makes for a very odd street name. This literal sign paired with the divine sales pitch six years earlier, set the hook. In April, he called to make a date. One date lead to another and it became clear to me after a time, I wanted to spend my life with the shirtless stud muffin with red hair instead of the white shirt guy.
I was invited to his wedding after all.
Do you remember, my love? – "Oh, What a Night" – Frankie Valli